Trek Guiders Team is built with a perfect combination of Trip Experts and Management Experts to ensure a smooth flow of services for high client satisfaction. Our field staff who would look after guiding your trip are legally licensed and experienced in the related field. Under our team's guidance, you will always be in the safe hands during your trip in Nepal, Bhutan, or Tibet.
Management Team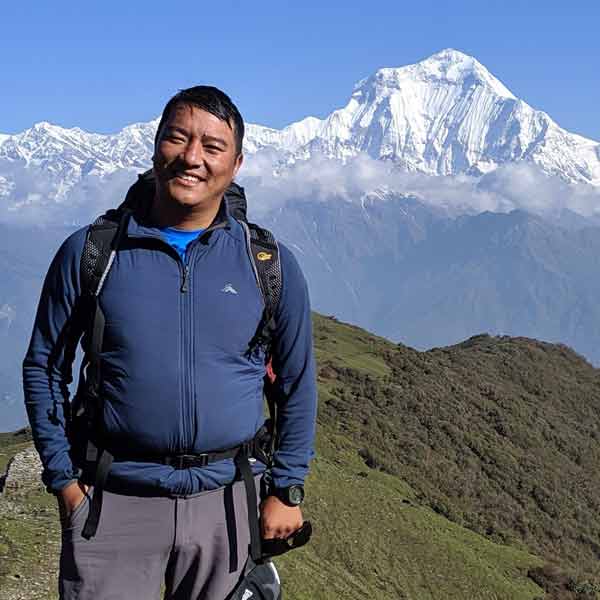 Mr. Lhakpa Sona Sherpa | Co-Founder / Chief Executive Officer
Mr. Lhakpa Sona Sherpa, originally from a small village of Panggoma, located at Pasang Lhamu Rural Municipality - 1 of the Everest Region, had been working as an expert trek guide and climbing Sirdar in Nepal since almost 1.5 decades before he incorporated Trek Guiders Pvt. Ltd. He has guided many successful trips.
Besides guiding trips, he has also actively participated in numerous national-level projects and contributed as an active volunteer in helping to provide medical care, clean drinking water, and education sponsorships to the kids of the poor family of rural communities.
He has traveled to Europe numerous times, mainly to Netherland, Switzerland, Belgium, Germany, and Luxembourg. Besides Europe, he has also visited Australia and the United States of America.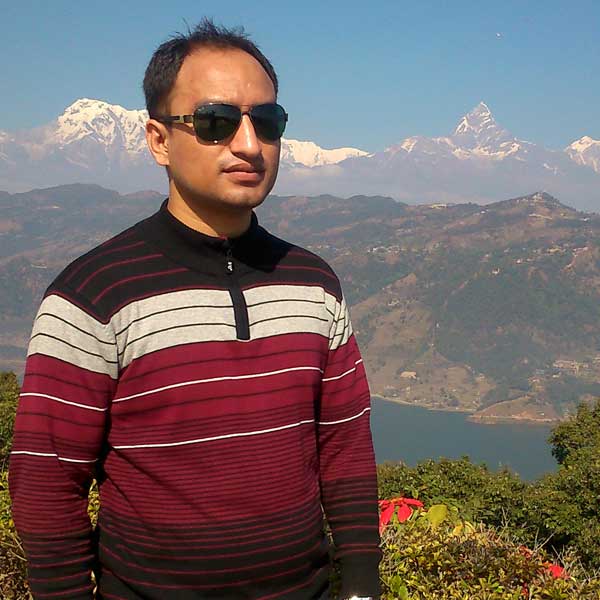 Mr. Prajwol Shrestha | Co-Founder / Chief Operating Officer
Prajwol is a local resident from Kathmandu. Growing up in one of the sophisticated cities of Nepal, he was able to enjoy a safe childhood and a good education. By helping out with his father's photography business, Prajwol, very early on, learned the basics of business management. He then entered the tourism industry as a Correspondence Executive in 2008, where he further developed his communication and people skills.
He progressed as an Administrative Officer at another trekking company in 2012, which developed his skills to run a successful, well-organized business.
Later, in 2018, Prajwol teamed up to establish Trek Guiders and is designated as Chief Management Officer of this company, fully dedicated to providing high-quality services and value for money trips.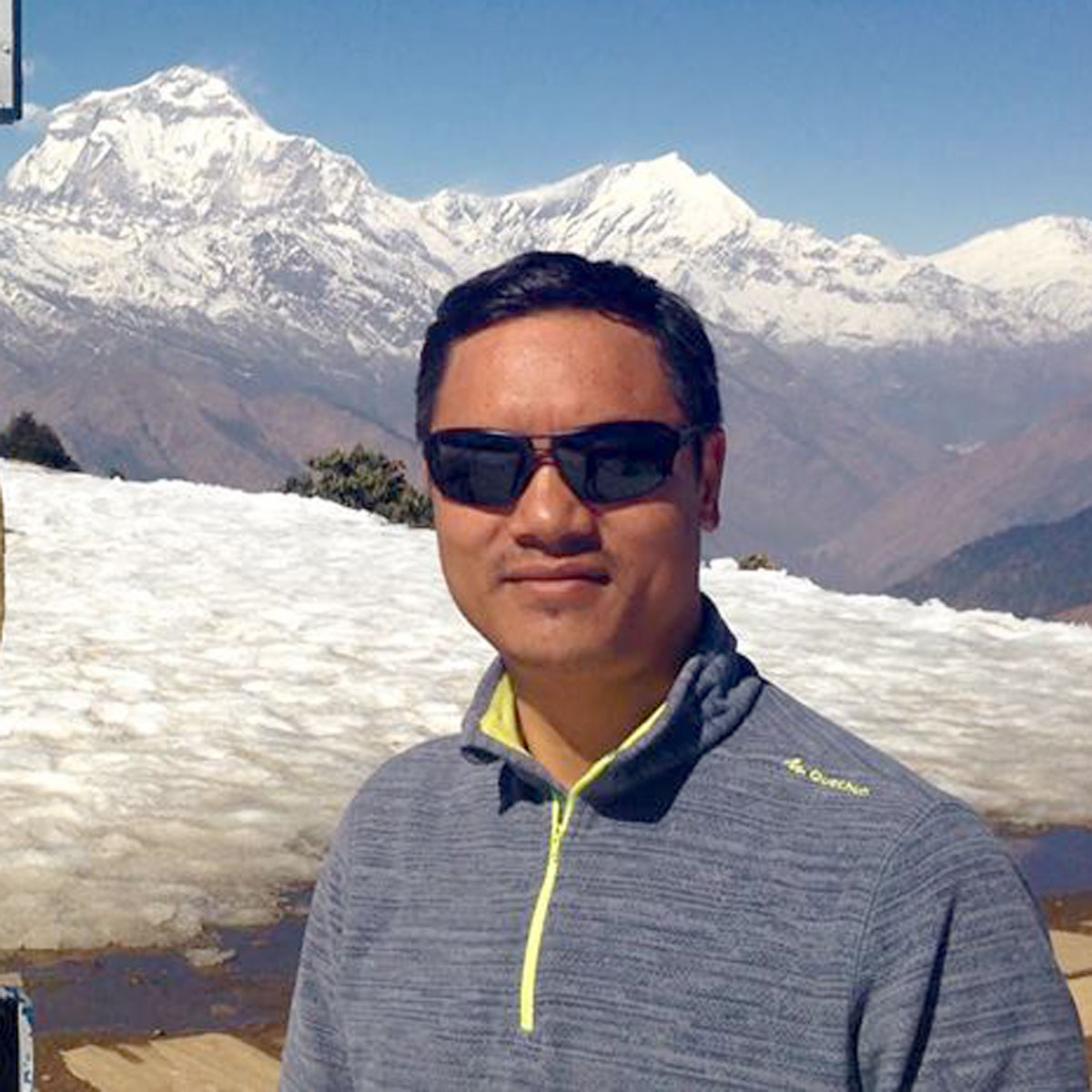 Mr. Lhakpa Chhetar Sherpa | Co-Founder / Managing Director
Lhakpa Chhetar Sherpa grew up in the lap of the Himalayas in the Everest region where a small village of Panggom is located. Starting off with his career in the trekking sector as a porter in 1996 AD, he soon prepared himself to be a legally registered licensed Trek Guide and Mountain Sirdar. With an experience of guiding treks in the Himalayas for more than 22 years, Lhakpa is one of the best trek guides of Nepal who knows pretty well how to make any travelers happy with the trip.
Lhakpa is also a frequent traveler who has visited many European countries. He has got many friends in The Netherlands, Germany, France, UK, Switzerland, and Belgium.
Field Members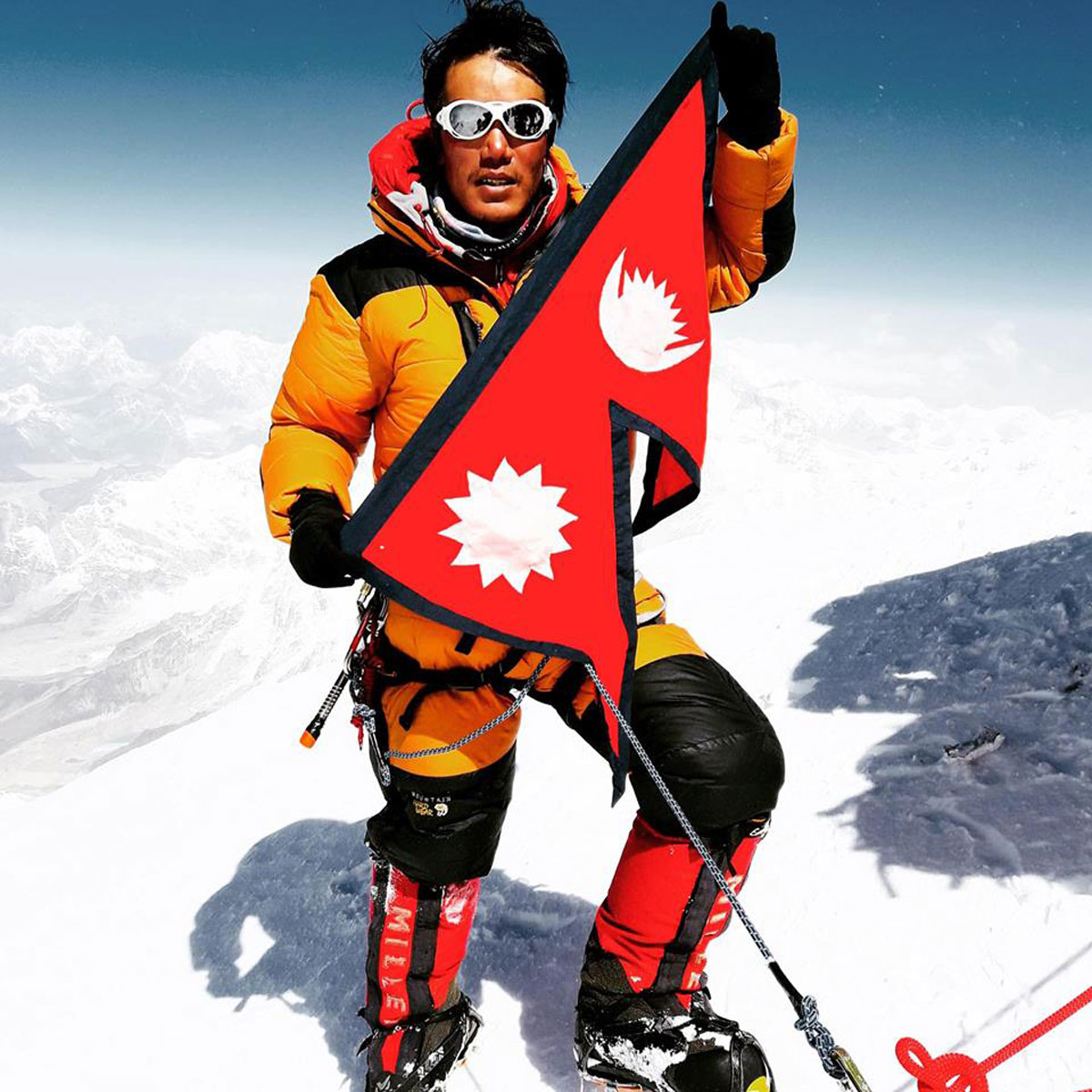 Mr. Karma Gyalzen Sherpa | Senior Mountain Guide
Karma Gyalzen Sherpa is a young, energetic, friendly, and helpful Trekking and Mountain Guide who has been serving in the tourism industry for 12 years. He has summitted many Eight-thousander peaks of Nepal like Mt. Everest (6X), Mt. Manaslu (3X), Mt. Kanchenjunga (2X), Mt. Lhotse (1X), Mt. Ama Dablam (5X) and Trekking peaks like Mera Peak, Island Peak, Lobuche Peak, Yala Peak, Thapa Peak, Tukuche Peak, Chulu East, Chulu West, numerous times.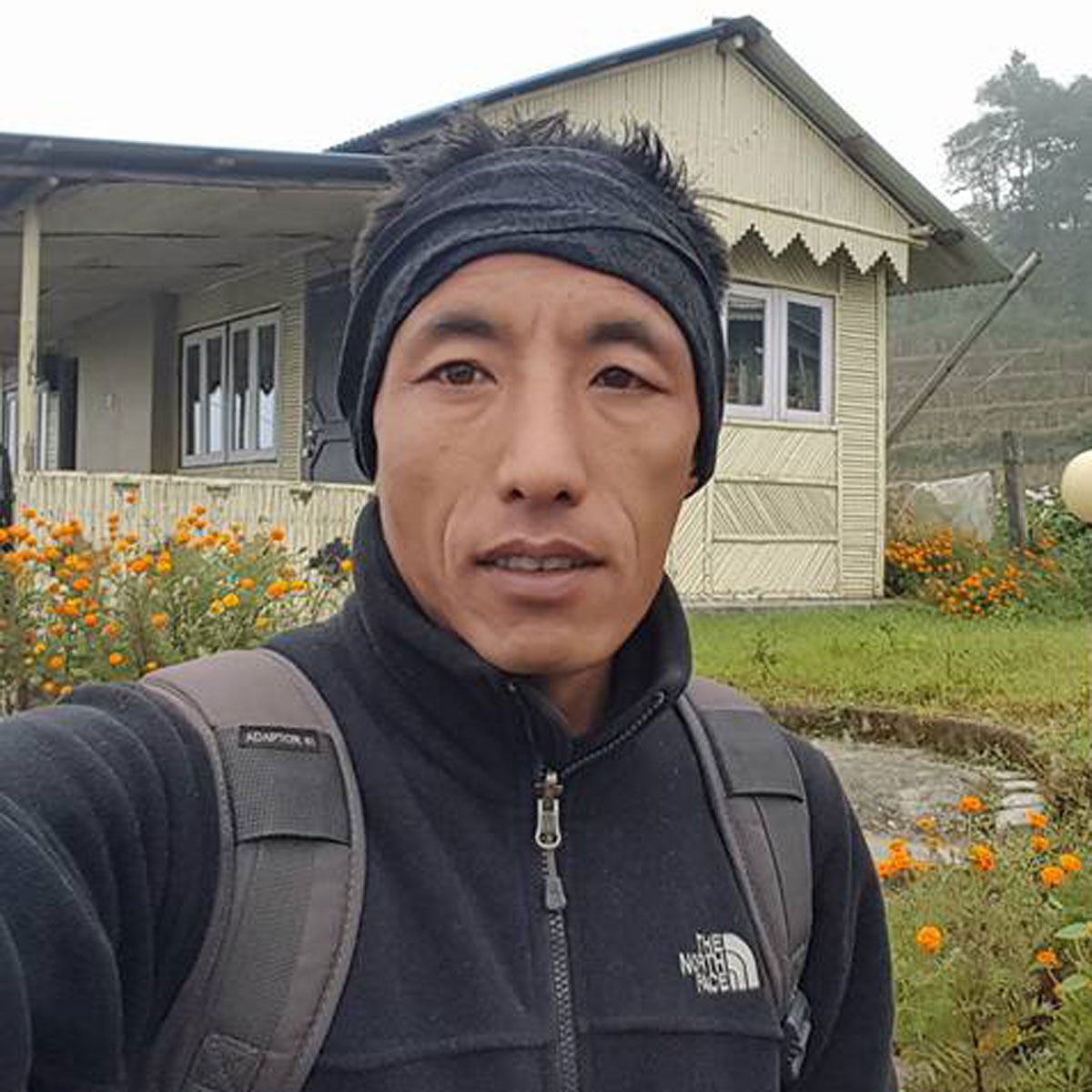 Mr. Ang Pemba Lama | Trekking Guide
Ang Pemba is originally from a small village of Ramechhap District. He has been guiding treks in various trek destinations within Nepal for 5 years. He lived in Belgium for a few years and also speaks English well.
---
Featured Package
Recent Blog