Cultural Day Tour
Trip Overview
Kathmandu, the capital city of Nepal, is famous for its rich culture, temples, festivals, and local authentic foods. Different ancient kings of Nepal had built many temples and Durbar squares which are listed in World's cultural heritage sites in UNESCO. Every site carries a different story behind it which are quite interesting to know to add up the value of visiting that site.
Highlights
Visit World Heritage Sites with English speaking Local Tour Guide.
A chance to know the history of creation and story behind it.
Easy and safe maneuvering around the city in private vehicle
Day Trip Plan
A day trip to cultural heritage sites normally comprises of visiting 3 cultural sites within a maximum time frame of 8 hours including lunch time. Today's visit places would be:
Swayambhunath Stupa
Bhaktapur Durbar Square
Patan Durbar Square
Itinerary
---
You will be met in your hotel lobby by one of our office representatives to introduce your tour guide. After a short introduction and briefing about the plan, you will be leaving your hotel for the tour with your guide in an assigned private vehicle (depending on your group size).
Swayambhunath Stupa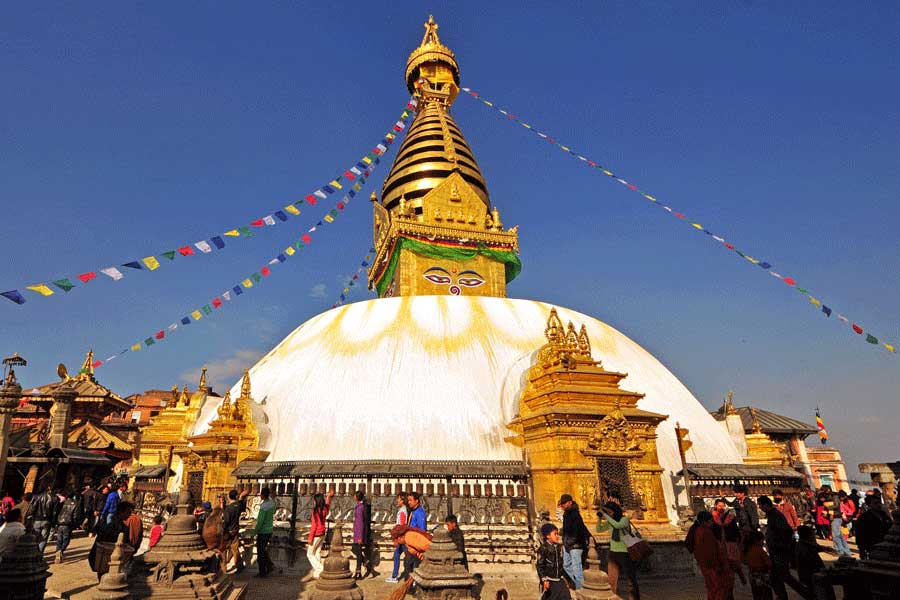 Swayambhunath Stupa, also known as "The Monkey Temple", is located in the west of Kathmandu city. It is an ancient religious architecture residing atop a hill in the Kathmandu Valley, overlooking most parts of Kathmandu valley. It is said to have evolved spontaneously when the valley was created out of a primordial lake more than 2,000 years ago. This stupa is the oldest of its kind in Nepal and has numerous shrines and monasteries on its premises.
Bhaktapur Durbar Square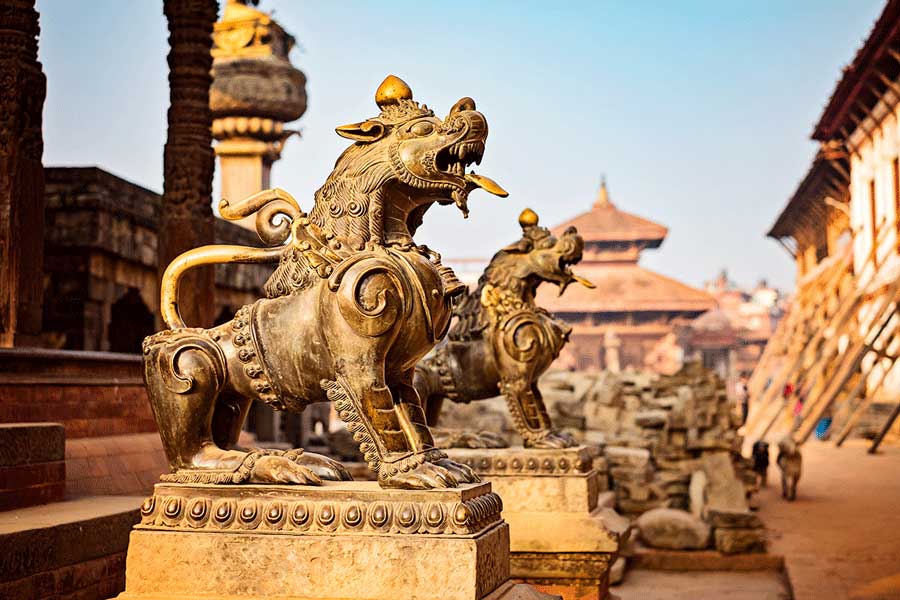 The ancient city Bhaktapur lies on the Eastern part of Kathmandu valley which is also known as Bhadgaon or Khwopa, Bhaktapur. It is regarded as the abode of traditional Nepali culture, custom and unique arts of wooden and potteries. The historical monument on around signifies medieval age culture and tradition of Nepal and this old city is inhabited by indigenous Newari people in a large group. The main attractive monuments are Nyatapola Temple, the statue of King Bhupatindra Malla, Peacock Window, Golden Gate and fifty-five windowed palace of Bhaktapur Durbar Square.
Patan Durbar Square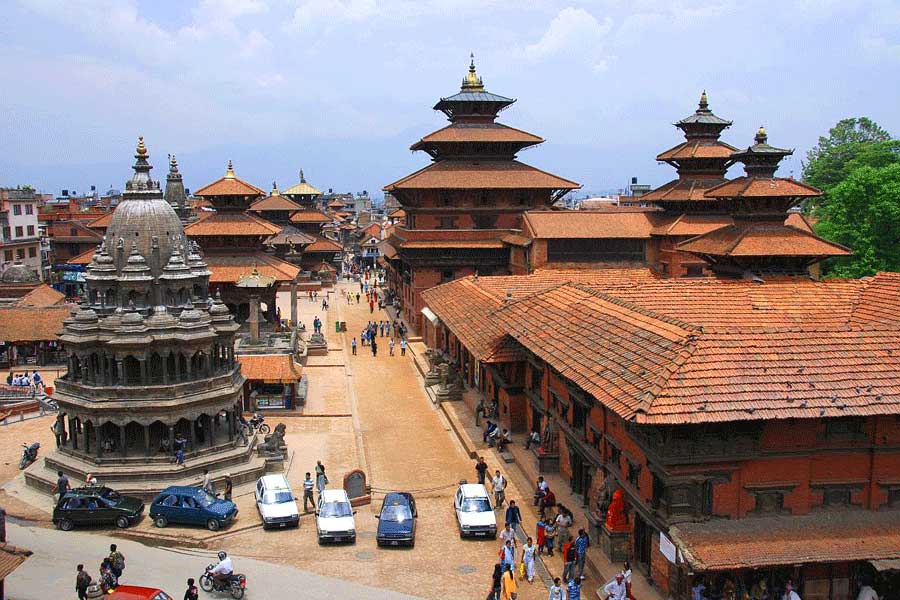 Located in the heart of Patan city, this was once the palace of the kings of Patan. The square is a display of Newari architecture that had reached its pinnacle during the reign of Malla kings who were great builders and patrons of the arts.

The square boasts of many famous sites and unique architecture. Krishna Mandir in the Patan Durbar Square was built to honor an incarnation of Vishnu. Krishna fought by the side of the Pandavas in the Mahabharat war to assure that truth would prevail. He was a favorite among the gopini cowgirls. His temple is the best example of stone architecture in Nepal. Scenes from the Mahabharat, Asia's greatest mythological war, are carved on the temple's walls.
What is included?
Experienced English speaking tour guide for the trip.
City transfers in a private vehicle including pick up and drop from/ to hotel.
All required entry fees for the heritage sites.
Tour guide's salary.
All applicable taxes.
What is not included?
Lunch and Dinner during the tour.
Any sort of soft drinks, hot beverages, or alcoholic beverages.
Entrance fees for museums or any additional visit sites.
Personal nature expenses related to the phone, wifi, gadget charging, laundry, gratitude/ Tips, snacks expenses, extra meals, tea, and coffees etc.
Your travel insurance and emergency rescue evacuation if any.
Any activities or services not mentioned in "Service included section"
Important points to be noted:
Mentioned trip price is per person price based on a minimum two travelers basis. The trip price will vary depending on the size of the group.