Tipping in Nepal: All you need to know
---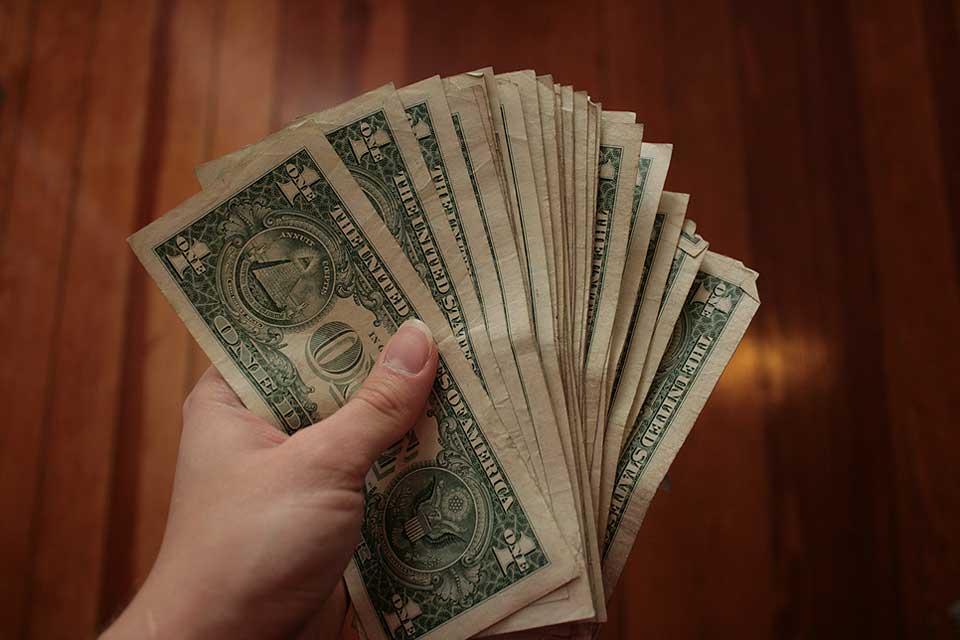 TIPS, this word itself describes its meaning while elaborated. TIPS can stand for "Thanking for Individual Personal Service". This can be in any form. TIPS can be in the form of cash, any goods, clothes, gears, or food. But normally, people understand TIPS as a prize that is received in cash from them who they have served. Tipping motivates them to do more good services with improvements.
The ways and amount of tipping may vary country wise but if you are visiting Nepal, people here too expect some kind to thanks in the form of TIPS, normally cash preferably. But it does not mean that you will need to tip anyone whom you meet and help you with the direction to your hotel, a simple Thank You (or Dhanyabaad in Nepali) with joined hands may suffice.

Now, where and whom to tip then?
Restaurant staffs
While you enjoy your lunch or dinner in any restaurant/ cafe, you do not need to TIP to the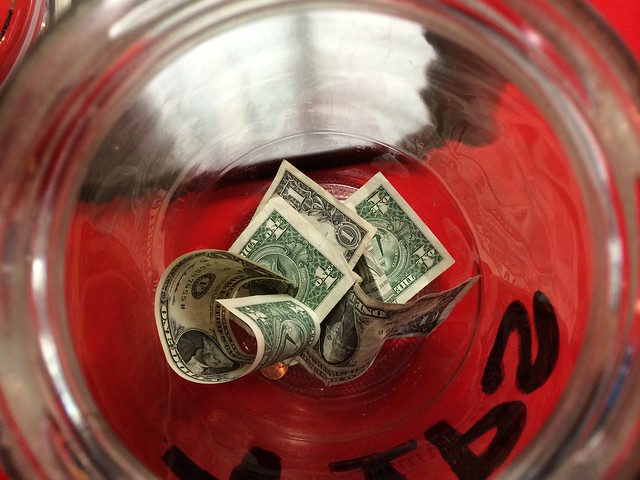 waiter compulsorily as most restaurants include 10% service charge already in the bill you pay. This 10% service charge is then distributed equally among the staffs so that the staff/cook who prepared your food (hidden behind the curtain) can also get the share of your tips paid this way. But if you are very happy with the kind hospitality and sweet service from the serving staff, the amount of tipping to that particular staff personally is all up to you.
Local taxi drivers/ private vehicle drivers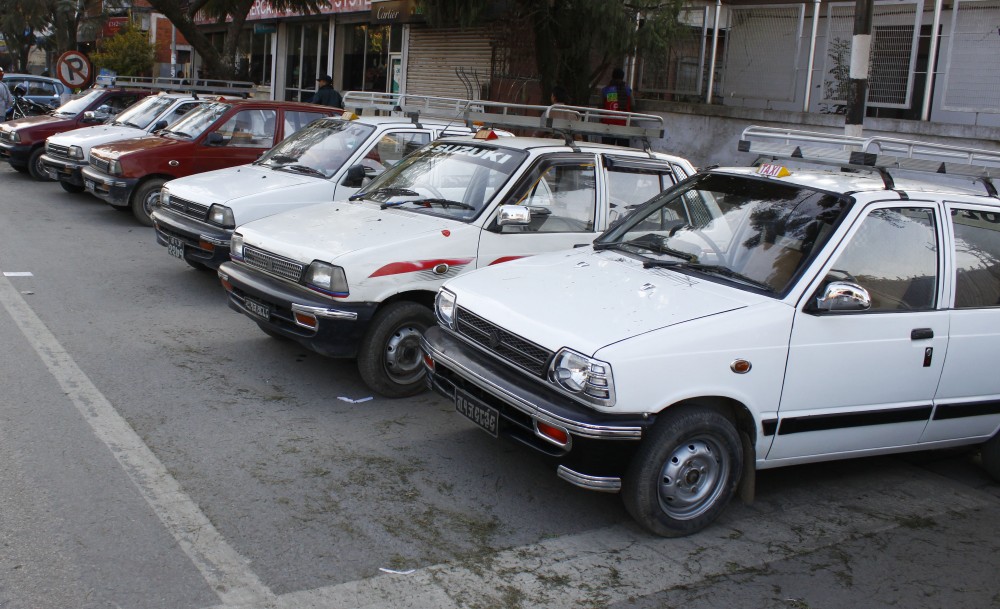 While you grab a taxi to go somewhere, don't forget to bargain as normally bargaining works to get some discounts in the hustling and bustling towns of Kathmandu and Pokhara. If the driver is polite to you and shows respect, talks to you and shows the area speaking about that place while driving, and if you feel you are safely driven, you can offer him a Tip by leaving the change while you pay or just offer small amount of Rs 50 - Rs 100 extra as a thanks.
The same can be the case of private transfers. If you feel you were well taken care of and safely driven, you can tip Rs 500 to Rs 1000 depending on the length of the drive or service rendered.
Tour Guides, Trek Guides, Mountain Sherpas, and Porters (+ other staffs in camp trek)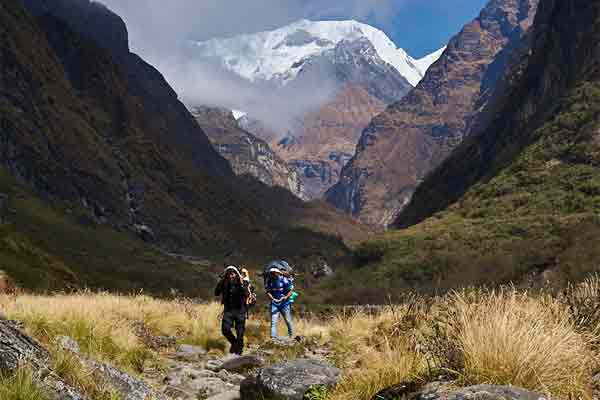 Your guides have a huge role in either making or breaking your trip. Trek Guiders team usually assigns the best available guide for your trip, may it be for a day tour, week trek, or month expedition. A really good professional guide will take care of all your logistics and needs on your trip. They are the one who decides your accommodation, lunch break spots, makes a detailed explanation of the areas you visit and entertain you in every possible way to make the most out of your trip. So, they will definitely hope for your care in the form of TIPS after trip completion.
Trip specialists (optional)
Just like in the restaurants, it's not always the waiter who serves you a delicious meal. Your food would be a disaster if it was not prepared by a good cook. Similarly, just like your guide made your trip to run smoothly, there lies days and nights of hard efforts of your trip planner to arrange for you what you enjoyed. If you find that the trip planning was really a hassle-free task and your specialist co-operated with your every request in every possible way, you may meet him/ her and hand over a few amounts to thank. This is not what is seen elsewhere, but the Trek Guiders Team believes in giving credit to the one who actually worked hard to make your trip a happy trip.
How much to Tip your Tour Guide and Trek staffs?
When you know where and whom to tip for your satisfying trip, there arises a question: How much?
Well, there is no fixed rate in tipping in Nepal. You can tip the restaurant staff and vehicle drivers as suggested above but while it comes to tipping your guide, porters, or other trekking staff, it depends.
Theoretically, it's said that you should give your guides and porters what they deserve for their services and you may skip tipping (whole team or a particular staff) if their services were disastrous. But it's true that most of the travelers still confuse about the tipping amount. They fear of either giving too little or too much. We have tried to put together a guideline about a reasonable amount of tipping suitable for most cases.
Tipping Rates for Lodge/ Tea House Treks
---
Services Tip amount (in USD) Tip amount (in NRS)
---
Tour Guide USD 10 - 15 per day NRs 1000 - 1500 per day
---
Trek Guide USD 10 - 15 per day Nrs 1000 - 1500 per day
---
Asst. Guide/ Sherpa USD 8 - 10 per day Nrs 800 - 1000 per day
---
Individual Porter USD 8 - 10 per day Nrs 800 - 1000 per day
---
Private Driver USD 5 - 10 per day Nrs 500 - 1000 per day
---
While above tipping rates are normally practiced during lodge trek, the tipping rates may vary in Camping Trips and Expeditions. For such trips, usually, the below-mentioned rates are applied.
Tipping Rates for Camping Treks and Mountain Expeditions
---
Services Tip amount (in USD) Tip amount (in NRS)
---
Climbing Sirdar USD 10 - 15 per day NRs 1000 - 1500 per day
---
Individual Climbing Sherpa USD 10 - 12 per day Nrs 1000 - 1200 per day
---
Camping Cook USD 10 - 12 per day Nrs 1000 - 1200 per day
---
Individual Kitchen Staff USD 8 - 10 per day Nrs 800 - 1000 per day
---
Individual Porter USD 8 - 10 per day Nrs 800 - 1000 per day
---
The tripping amount mentioned above is communally in case of a group trip, not individually. If you are a solo traveler, the tipping amount can be slightly less by a few dollars per day.
The amount of tipping and the rates expected will also vary depending on the length of the trek and the challenges involved. In the case of multiple high passes crossing and peak climbing trips, you can add a few more dollars in above mentioned per day rates depending on your guide's and porter's service and level of your satisfaction. But if you are planning for 1 - 2 months long trip then a lumpsum tip of USD 300 - 350 will suffice for the guide and USD 200 - 250 for the porter, again communally.
Best time to Tip your guide and porters?
When the porters are picked up from the trek starting points, they will bid you goodbye on the last day of your trek completion day. Hence, it's good to thank them for their services and offer gratitude with tipping a day before your trek completion day. The best time would be right after dinner while enjoying group talk before going to bed. You can keep your tips amount in an envelop and hand over to the staff with a smile and sweet thanks. Most staff will simply accept whatever you gave and never count the money in front of you. Although your guide may be with you on the next day too, best to tip him along with others in the group.
Preferred currency.
While tipping, you may either use Nepalese currency, US Dollars, or Euro. The trek staff can exchange them from the money exchange in Kathmandu or the local town. But when you are tipping your porter who is not returning Kathmandu with you but instead moving ahead to their village home from the trek completion point, it's suggested to tip them with Nepalese currency as it might be easy for them to use that money instantly without having to search for money changers.
Things to avoid while Tipping
When you give Tips, do not show generosity. Just keep it natural and friendly being thankful for their caring services if you are highly satisfied. If you are thinking of leaving back any of your trek gears for needy trek staff, make sure that they are not worn out or damaged. Avoid giving torn and old clothes or boots for the staff. This might turn out to be a humiliating prize to the receiving person. Simply ask them to advise how you can dispose of such goods if you are willing to get rid of such damaged gears.
While the above suggestions work just as an overview about tipping, it's not mandatory to stick with the same compulsorily. The amount of the tip and the way of tipping may vary depending on the level of your satisfaction and the standard of services rendered by the staff. It's also not necessary that the guide always needs to be tipped higher than the porter. If you find that it's actually your porter who has helped you a lot in any circumstances, feel free to switch up. In case of any confusion or any queries on the mind, just sign up and get in touch directly with our travel expert.
Happy Travelling !!
Featured Package
Recent Blog