How to acquire visa for Nepal?
---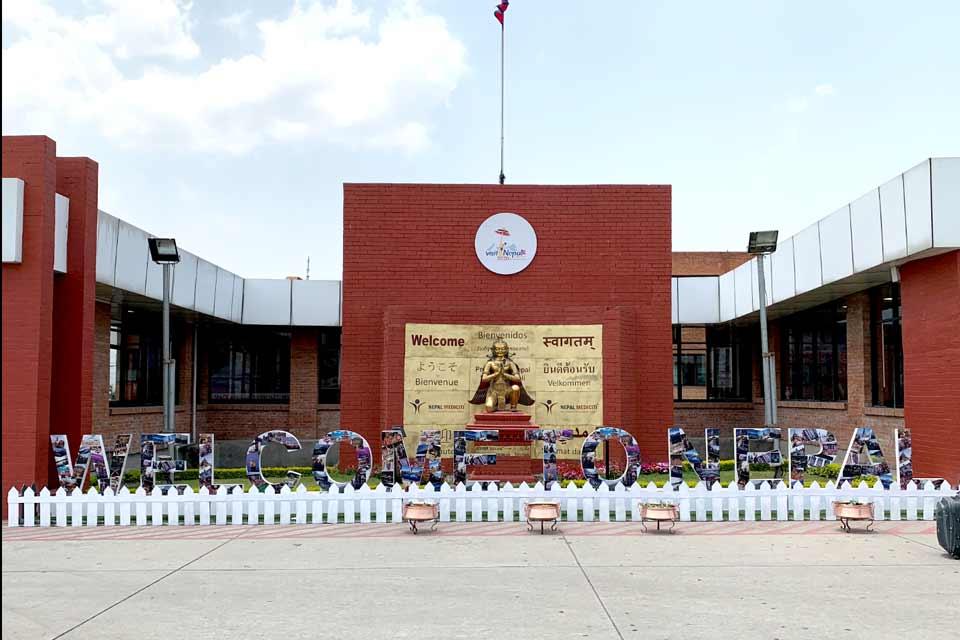 Updated on: August 03, 2019
Update: Revised Tourist Visa Fee
Are you planning your trip to Nepal this year? You will need a visa to enter this beautiful country unless you are an Indian National.
Visa obtained at the entry points or exit points are termed as "Tourist Visa" in Nepal. You can obtain this visa easily by fulfilling the required documents and paying the stipulated fee as directed by the Department of Immigration of Nepal Government.
Nepal Visa Fee Structure
15 Days Multiple Entry Tourist Visa fee - USD 30.00
30 Days Multiple Entry Tourist Visa fee - USD 50.00
90 Days Multiple Entry Tourist Visa fee - USD 125.00
All tourists are allowed for a stay of maximum 150 days in Nepal, in one calendar year. Hence, it's mandatory that any visitors visiting Nepal should carry their passport with at least 6 months of validity from the date of their arrival in Nepal with at least one blank visa page.
Mentioned below are some easy methods of obtaining a visa to Nepal :
Acquire Visa upon your arrival at Tribhuvan International Airport, Kathmandu.
Fill up the online visa application form through the Nepal Immigration website
Acquire Visa at the borderline Nepal Immigration Office (if you are entering via surface transport from either Nepal/ China)
Apply for Visa at Foreign Diplomatic Consulates of Nepal Government abroad.
1. Acquire Visa upon your arrival at Tribhuvan International Airport, Kathmandu.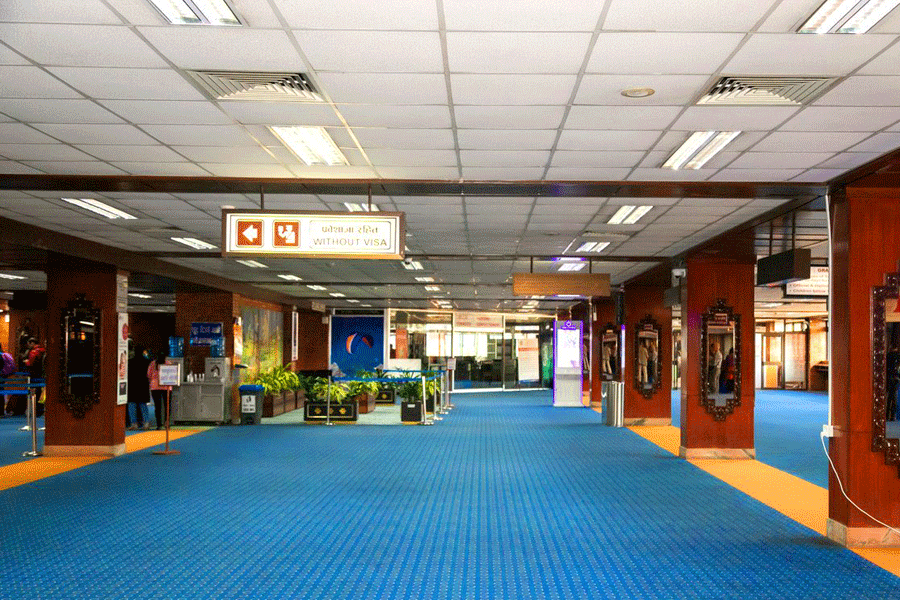 This is the easiest and convenient way to obtain a visa to enter Nepal. Nepal Immigration Office, TIA, under The Department of Immigration, has been facilitating foreign visitors flying into Nepal with visa acquiring procedures. Normally, the visa processing time won't be that long but you can expect some queue during peak tourist season time of Spring and Autumn.
Steps for acquiring a visa on arrival
Step 1 - Fill up the arrival card or fill up the visa application form using the Kiosk machine upon your arrival.
Step 2 - Make the payment in the bank according to your visa period (15/30/90) and obtain a receipt.
Step 3 - Proceed to the Immigration Desk with your filled up form, valid passport, and the payment receipt.
Requirements
1 passport size photograph of the traveler with a light background.
Valid Passport with validity of 6 months from the date of arrival
Stipulated amount of cash for Visa fee payment
Note: Please make sure you are carrying some cash to be on the safe side although there are various modes for payment at visa fee collection counters. The most recommended currency to be carried with you is the US Dollars but you can also use Euro, Swiss Franc, Pound Sterling, Australian Dollar, Canadian Dollar, Hong Kong Dollar, Singapore Dollar, and Japanese Yen for your visa fee payment. FYI, Credit card, Indian currency, and Nepalese currency are not accepted as visa fee payments.
2. Fill up the online Visa Application form through the Nepal Immigration Website.
In January 2014, Nepal introduced an online visa application system which made it way too easy for travelers to fill up Online Nepal Visa form in advance to save the time upon arrival in Kathmandu. However, this online form needs to be filled up by the travelers within 15 days before their arrival in Kathmandu. If the traveler fails to arrive Kathmandu within 15 days of online form submitted date, the application will get invalid and the traveler will need to fill up the form again.
While filling up the online form, you will need to have information about your Hotel in Kathmandu and the hotel address. You will also need a digital format photograph of 1.5" X 1.5" size to be uploaded in the photo uploading section of the form.
After submitting the form, you will receive a submission receipt with a barcode, in your email address. You will need to print this receipt and submit it to the Immigration authority along with your valid passport after arrival in Kathmandu. It's recommended to still carry some extra pp photos with you along with few photocopies of your passport photo page before flying into Kathmandu.
3. Acquire a visa at the borderline Nepal Immigration Office
If you are entering Nepal via surface transfer from either India or China, you can acquire your visa from Nepal Immigration Office at border entry points in Kakadvitta, Birgunj, Bhairahawa, Nepalgunj, Gaddachowki on the Nepal-India border and Kodari on the Nepal-China border. The payment fee and documentation rule will remain the same as mentioned earlier.
4. Apply for a visa at the Foreign Diplomatic Consulates of Nepal Government abroad.
If you wish to skip those boring queues after landing Kathmandu, you can apply for a Nepal Visa at Nepal Diplomatic foreign consulates stationed abroad. While applying visa in this way, you will need to enter Nepal within 6 months from the visa issued date. Your stay days will be counted from the day you enter Nepal.
Gratis Visa/ Free Tourist Visa
Gratis Visa is provided to the travelers in case the following criteria are met.
For children below 10 years (Birth certificate will be needed)
Free visa for 30 days to SAARC nationalities (except for Afghan citizens) visiting Nepal for the first time in a given visa year. The extension is possible afterward on payment of stipulated extension visa fees.
NRN cardholders
Chinese Nationals visiting Nepal for tourism
Visa Extension for Nepal
Tourist visa extension is done for minimum 15 days with USD 45 and USD 3 per day for additional days.
In the case of delay less than 150 days additional USD 5 per day as late fine.
Kathmandu:
Department of Immigration Kalikasthan, Kathmandu
Tel: 00977-1- 4429660 / 4438862 / 4438868/ 4433934
E-mail: mail@nepalimmigration.gov.np
Website: www.nepalimmigration.gov.np
Pokhara:
Immigration Office, Pokhara Metropolitan City, Pokhara
Tel: 00977-061-465167
E-mail: pokhara@nepalimmigration.gov.np
Happy Travelling !!
Featured Package
Recent Blog