Introduction
Trek Guiders is a well-established team of experienced and legally licensed senior trek guides of Nepal. The team members have been serving in the Nepalese tourism industry for more than two decades and have been involved in planning out the trips and guiding them perfectly since then.
Trek Guiders Pvt. Ltd. has been established by the team of the same senior guides with a motto to create a perfect trip plan with perfect guidance to ensure clients' satisfaction and happiness from the trip. The team is also dedicated to conserving the environment by creating a user-friendly chat based travel website for direct conversation with an expert and easy planning of the trip. You can also see how it works by clicking here.
Meet our Team
Mr. Lhakpa Sona Sherpa | Co-Founder / Chief Executive Officer
Mr. Lhakpa Sona Sherpa, originally from a small village of Panggoma, located at Pasang Lhamu Rural Municipality - 1 of the Everest Region, had been working as an expert trek guide and climbing Sirdar in Nepal since almost 1.5 decades before he incorporated Trek Guiders Pvt. Ltd. He has guided many trips creating lots of happy faces of the travelers who choose him for guidance while traveling.
Besides guiding trips in the Himalayas, he has also actively participated in numerous national level projects and contributed as an active volunteer helping out the poor people and villagers in getting the medical facility, clean drinking water, and organizing education sponsorships from foreign contributors to the kids of the poor family. His frank behavior, loving nature, and friendly hospitality attracts any person from Nepal or abroad to be a close friend to him. He has traveled to Europe numerous times, mainly to Netherland, Switzerland, Belgium, Germany, and Luxemborg. Besides Europe, he has also visited Australia and the United States of America.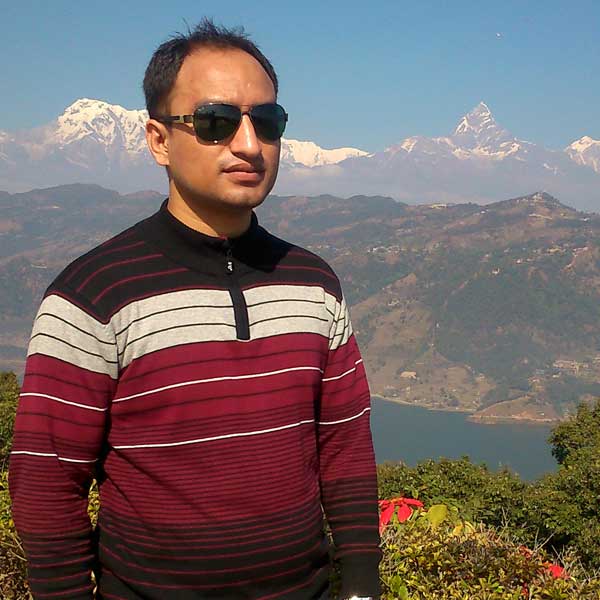 Mr. Prajwol Shrestha | Co-Founder / Chief Operating Officer
Prajwol is originally from Kathmandu and a local resident of this capital city. Having born in one of the sophisticated cities of Nepal, he got a chance to enjoy a peaceful environment for study and cozy childhood. Growing up helping with his father's photography business, Prajwol learned the basics of business very early and entered the tourism industry as a Correspondence Executive in 2008 where he learned and develop the communication skills and people skill. Progressing further working in another Trek organizing company as an Administrative Manager gave him a successful career throughout the period where he developed his skills in developing the system to run the business smoothly.
Later in 2018, Prajwol teamed up to establish Trek Guiders, a company dedicated to providing the best class services and value for money trips, with his expert Guides' team and is currently positioned as the head of Operations in the company.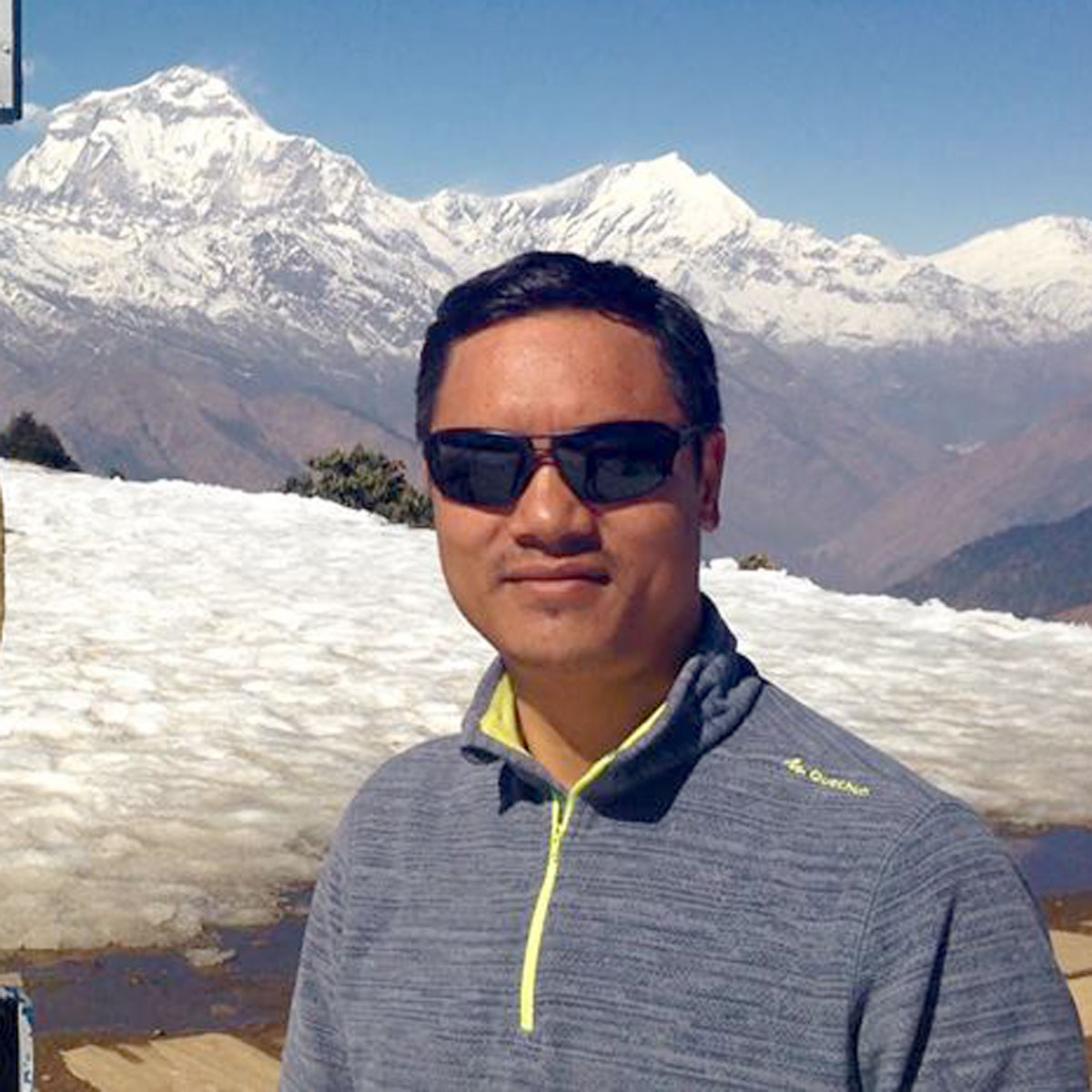 Mr. Lhakpa Chhetar Sherpa | Managing Director
Lhakpa Chhetar Sherpa grew up in the lap of the Himalayas in the Everest region where a small village of Panggom is located. Starting off with his career in the trekking sector as a porter in 1996 AD, he soon prepared himself to be a legally registered licensed Trek Guide and Mountain Sirdar. With an experience of guiding treks in the Himalayas for more than 22 years, Lhakpa is one of the best trek guides of Nepal who knows pretty well how to make any travelers happy with the trip.
Lhakpa is also a frequent traveler who has visited many European countries. He has got many friends in The Netherlands, Germany, France, UK, Switzerland, and Belgium.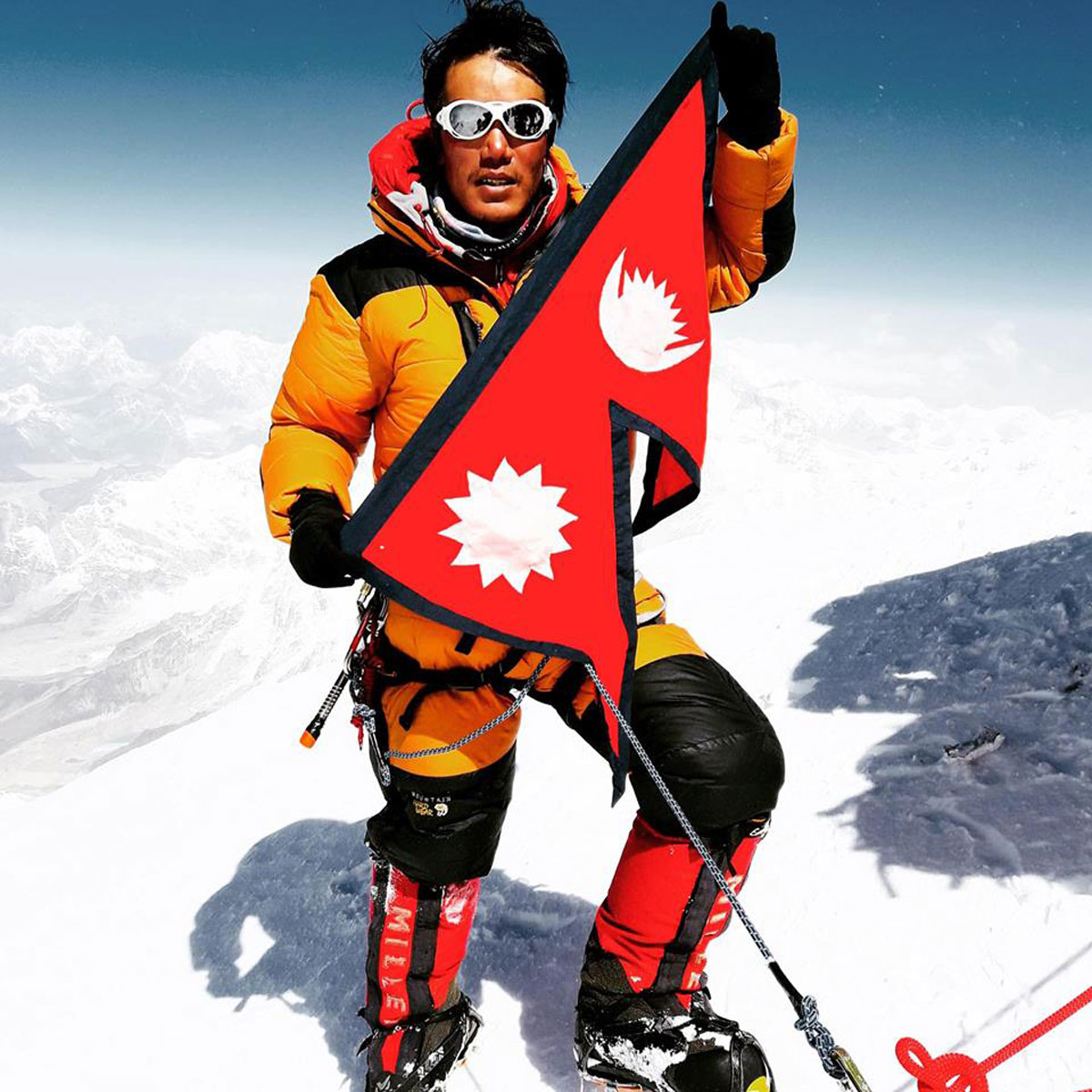 Mr. Karma Gyalzen Sherpa | Senior Mountain Guide
Karma Gyalzen Sherpa is a young, energetic, friendly, and helpful Trekking and Mountain Guide who has been serving in the tourism industry for 12 years. He has summitted many Eight-thousander peaks of Nepal like Mt. Everest (6X), Mt. Manaslu (3X), Mt. Kanchenjunga (2X), Mt. Lhotse (1X), Mt. Ama Dablam (5X) and Trekking peaks like Mera Peak, Island Peak, Lobuche Peak, Yala Peak, Thapa Peak, Tukuche Peak, Chulu East, Chulu West, numerous times.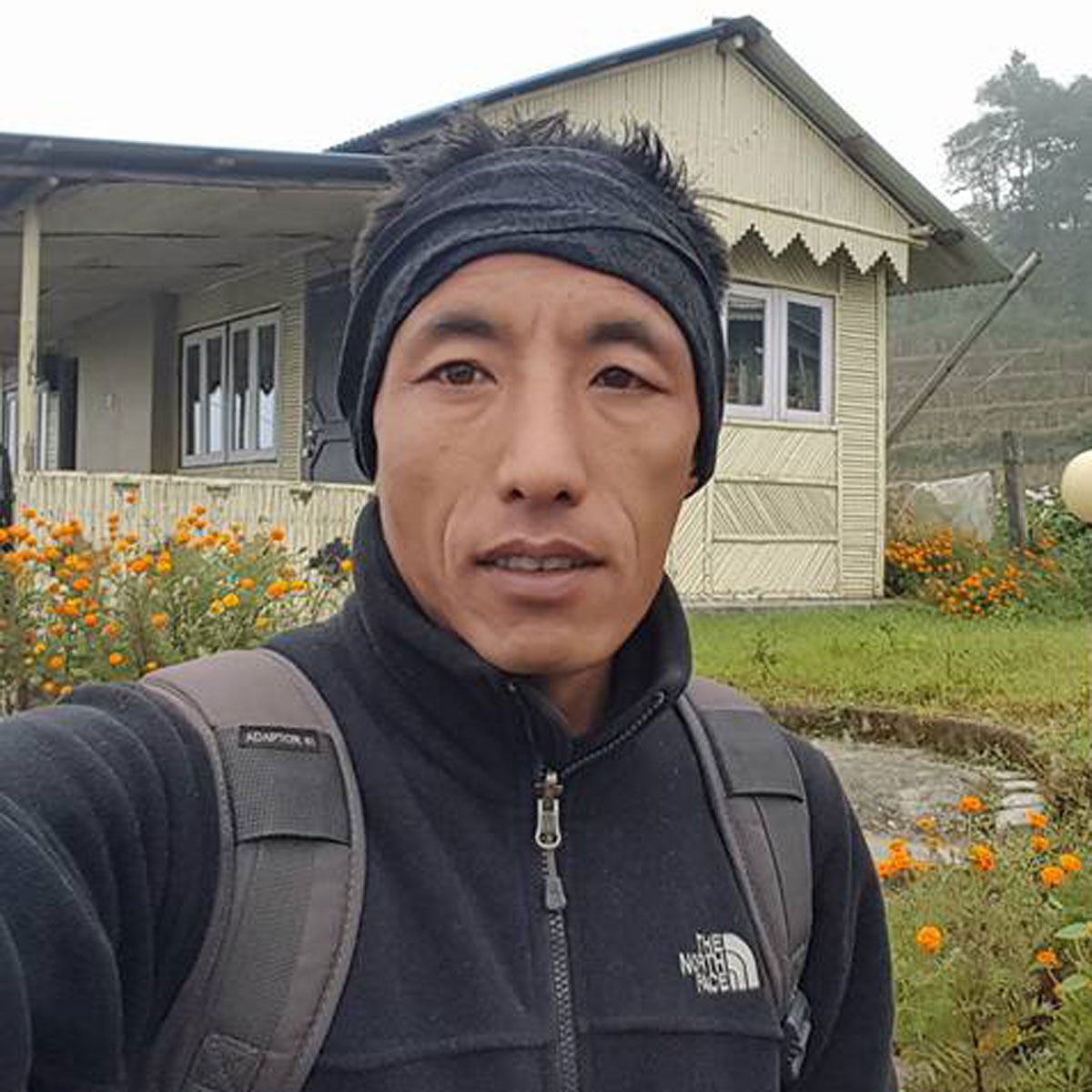 Mr. Ang Pemba Lama | Trekking Guide
Ang Pemba is originally from a small village of Ramechhap District. He has been guiding treks in various trek destinations within Nepal since 5 years.
---