Annapurna Circuit Trek
Trip Overview
Annapurna Circuit Trek is one of the most popular and renowned treks in Nepal which is undertaken by many travelers visiting Nepal from around the world. This trek provides the experience of multiple culture and lifestyle of people living in Annapurna and Mustang region along with views of the snow capped peaks from different angles. This trek depicts the contrasts between the green terraced farmland of Marsyangdi River and semi-arid landscape of Lower Mustang.
Highlights
Experience the trail, culture, and lifestyle of both Annapurna and Mustang Region.
Cross one of the high passes of Thorung La.
Enjoy spectacular views of Annapurna range, Dhaulagiri and many other peaks
Visit the oldest monastery and distillery of the area.
Itinerary
---
Day 01: Arrival in Kathmandu.

Welcome to Kathmandu. You will be received by one of our office representatives at the TIA exit section and escort you to your hotel afterward.
Depending on your arrival time, you will have the chance to stroll around the places nearby your hotel on your own.
Hotel
Day 02: Permits preparation and trip briefing day.

Today you will have a free day in Kathmandu while your specialist will take time to arrange permits for your trek. You will have time to explore around the Kathmandu valley on your own or enjoy the cultural tour with an experienced tour guide arranged by Trek Guiders.
In the evening, you will be met by your specialist in your hotel lobby. S/he will introduce you to your guide for the trek and brief you shortly about your trek, things to do/ not to do, and any optional activities you may enjoy during the trip. You can ask any queries or share feelings with your specialist during the briefing.
Hotel
Breakfast
Day 03: Drive from Kathmandu to Nadi Bazaar (930m). Trek to Bahundanda (1325m).

Today after your early morning breakfast, you will be picked up by your trek guide for a long drive to Nadi Bazaar. Starting your drive from Kathmandu along the Prithvi Highway, you will follow the rough road near the Marsyangdi river from Dumre until you reach Besisahar. Here you will have a delicious Nepali lunch and a few minutes rest time before you continue the drive. Passing by the village of Khudi you will reach Nadi village from where you will start walking towards Bahundanda village for approximately 2 hours. Bahundanda means "Brahmin hill", named from the majority of Brahmin people settlements here.
Tea House
Breakfast, Lunch, Dinner
Day 04: Trek from Bahundanda to Jagat (1290m).

From Bahundanda, you will start today's trekking with a steep descent passing through the rice fields and enjoying the waterfall. After crossing a stream at the bottom of the waterfall, the path climbs up to Syange Village passing through small local settlements.
Continuing your trek to Jagat, you will gradually make your way uphill from the river first and then descend afterward ultimately reaching Jagat, a village with iconic stone houses. You also have the option to walk down 10-15 minutes to the riverside for a hot water spring bath for relaxation upon reaching Jagat.
Tea House
Breakfast, Lunch, Dinner
Day 05: Trek from Jagat to Dharapani (1920m)

After breakfast in Jagat, you'll descend along a rocky path until the trail nearly reaches the river before it begins to climb again through a tropical forest. You'll go up and down a few more times like this, and then follow a level track to a beautiful Gurung village of Chamje. Keep an eye out for the long and scenic waterfall on the opposite bank and views of the Annapurna range beyond.

From Chamje, it's time to descend back to the Marsyangdi River and then cross a suspension bridge as you climb to Sattale on a steep path, which at certain points has huge boulders that cover the rushing water. Keep climbing the zigzag path to the top of the hill and you'll catch your first glimpses of the village of Tal situated on a beautiful gorge by the river.

The valley then narrows and the winding path becomes higher with more areas of strewn rocks. Continue past the small village of Karte and enjoy the cliff-side path before the path drops again to the river. You'll cross yet another suspension bridge, and then climb upstream to the stone entrance marking the larger village of Dharapani.
Tea House
Breakfast, Lunch, Dinner
Day 06: Trek from Dharapani to Chame (2630m)

After breakfast, start walking for your next destination of the day, Chame, which is the headquarter of Manang District. You will be walking a series of uphills and downhills today as you start seeing different types of vegetations and landscapes including snowcapped peaks. The first village you will be reaching is Bagarchhap, which is quite well-known for Tibetan architecture with plenty of prayer flags. Continuing to ascend from here passing through oak and pine forest enjoying the magnificent view of Mt. Manaslu, you will reach Tanchok village with apple orchards. After walking half an hour from Tanchok, you will reach Koto and further 30 minutes walk will take you to Chame village.
Tea House
Breakfast, Lunch, Dinner
Day 07: Trek from Chame to Pisang (3190m).

Start your journey today passing through the pine forest and descend steeply down towards Bhratang village enjoying superb views of landscapes, meadows, and magnificent views of Annapurna II, Annapurna South, and Pisang Peak. From here, you'll come to a long mani wall by a bridge and the lower windswept village of Pisang with views of the Annapurna and Manaslu ranges. This is the territory of Gurung people, an indigenous mountain tribal group that has formed the backbone of Gurkha Soldiers of the British Army for centuries. These people are locally called "Mananges" and have a rich distinct culture of their own. Once settled in Pisang, you can take an optional hour-long climb to Upper Pisang and explore the village's ancient Tibetan-style Buddhist monastery.
Tea House
Breakfast, Lunch, Dinner
Day 08: Trek to Manang (3520m)

Walking the trail to Manang will be a drier walk experience as the Annapurna range cuts off the clouds and monsoon resulting very less rain in this area. You will come across a very picturesque village clinging on to a cliff side where the houses appear to be stacked on top of each other. Arriving at Braga village, you will get to see the oldest monastery of the region, Braga Monastery, which is considered to be more than 500 years old.
Upon reaching Manang, you will get to experience the rich culture of this area. Manang is well known for its amazing mountain views and has eye-catching Mani Walls, prayer flags, and monasteries.
Tea House
Breakfast, Lunch, Dinner
Day 09: Acclimatization day at Manang.

Today is a rest day kept for proper acclimatization in the high altitude before being able to cross the high pass of Thorung La. To speed up the acclimatization process, you can take some short hikes around the Manang valley with your guide and explore the areas for more picturesque views from the different angle. Some options to be considered can be a visit to ancient monasteries, local schools, and also hike towards Gangapurna glacier lake. At the end of our day, return to your guesthouse for the overnight stay.
Tea House
Breakfast, Lunch, Dinner
Day 10: Trek from Manang to Yak Kharka (4010m)

Unless you have some extra days and additional plans to visit Tilicho Lake, you can directly move ahead for Yak Kharka from Manang today. The track leads to the Tenki Manang where you can spot the view of the Annapurna, Tilicho peak, Gangapurna and more. The track winds up in a relaxed way presenting views and passing through a land filled with juniper bushes, the only existing vegetation around this area, reaching Yak-Kharka afterward.
Tea House
Breakfast, Lunch, Dinner
Day 11: Trek from Yak Kharka to Thorung Phedi (4450m)

From Yak Kharka, you will start your trek with a slow pace to reach Phedi which means 'foot of the hill'. Enjoying the same splendid view of peaks and landscapes you will arrive at Ledar and go on to mount along the east shore of the Jorsang Khola. Descend and cross the river on a bridge and stop for superb view and tea. Walk across a narrow path, uneven incline before reaching to Thorung Phedi. You can decide either continue to High Camp or stay in Phedi depending on condition.
Tea House
Breakfast, Lunch, Dinner
Day 12: Trek from Thorung Phedi to Muktinath (3800m) via Thorung La (5416m).

Today is the most important, hardest, and longest walk of your trip. Despite of the challenges, today's trip will reward you with the much better views and a feeling of accomplishment that will make you in a merry mood. On the high pass, take some time to take pictures and enjoy the sweeping panorama of snow-capped mountains extending towards Tibet.
The descent, too, is quite demanding which will raise your fatigues. You can rest sometime after descending down and enjoy a cup of hot tea before continuing further 3 hours walk towards Muktinath.
Tea House
Breakfast, Lunch, Dinner
Day 13: Trek from Muktinath to Marpha (2670m) via Jomsom (2710m)

After breakfast at your teahouse, pay a visit to Muktinath Temple, an important place of worship for Nepalese Buddhists and Hindus. You will have the opportunity to visit the main temple and its surrounding area before you hit the trail.
From here, begin your trek back to Jomsom along an easy route that heads straight downhill. While you retrace your steps, you'll be able to enjoy good views of Mount Dhaulagiri. Pass through Jharkot where you can visit one more monastery, and take in the views of snow-capped mountains and ancient caves. Admire the signs of rich Tibetan culture
and keep an eye out for Mustang people who will come out and sell handicrafts to pilgrims. Rest in Jomsom for few moments and then continue trek to Marpha, a village popular for apple and apple products.
Tea House
Breakfast, Lunch, Dinner
Day 14: Trek from Marpha to Kalopani (2530m)

After breakfast in Marpha, begin your trek along the side of Kali Gandaki river enjoying the view of Mt. Dhaulagiri. As you reach Tukuche, you will get to see a 200 years old distillery where you can sample some local brandy prepared from local fruits. Mainly the drink prepared from Apple is quite popular.
Continue the trek further down towards Kalopani which offers the beautiful views of the Himalayas. If you have some time remaining and energy left to walk, you can explore some nearby villages too and get back to your lodge at Kalopani for overnight.
Tea House
Breakfast, Lunch, Dinner
Day 15: Trek from Kalopani to Tatopani (1190m)

After breakfast, start walking enjoying the amazing views of Annapurna Himalayas. As you cross Kalopani, you will see the deepest gorges in the world that separates the Dhaulagiri with Annapurna.
Continuing your trek down, you will reach Tatopani which is famous for its name which means Hot Water in Nepal. As the name says, you will find hot spring here where you can soak your muscles to relax them after all the long walks you have concluded.
Tea House
Breakfast, Lunch, Dinner
Day 16: Trek from Tatopani to Ghorepani (2840m)

Today, it will be an amazingly challenging day while ascending more than 1500 meters from Tatopani to Ghorepani passing through beautiful culturally rich villages of Chitre, Shika and others. From the trails, you will also get an opportunity to get the glimpse of capturing excellent views of Annapurna Himalayas.
Tea House
Breakfast, Lunch, Dinner
Day 17: Early morning sunrise view from Poonhill (3210m). Trek to Tadapani (2610m).

Today is the most important day of your trek. You will need to wake up pretty early in the morning for approximately an hour hike up to Poonhill (referred to as Poon Danda in Nepali) from where the spectacular sunrise view can be seen. It's amazing to see the golden ray of sunlight touching the snow-covered peaks of Mt. Dhaulagiri, Annapurna South, Annapurna I, Fishtail, Nilgiri South, and Singa Chuli to name some peaks. Enjoy a cup of local tea while the sun rises high.
Afterwards, trek down to your lodge, have breakfast and continue trek down to Tadapani which is a long way through the forest.
Tea House
Breakfast, Lunch, Dinner
Day 18: Trek from Tadapani to Ghandruk (1940m)

Ghandruk is the home village of the local Gurung people. The trail from Tadapani to Ghandruk will take around 4 hours walk which is gentle way down from Tadapani passing through the forest. At Ghandruk, you can explore the local museum after lunch. This museum in-house the ancient traditional equipment and textiles used by local Gurung people since decades. You can also get dressed up in Gurung costume here and get some great pictures as a memory of Ghandruk.
Tea House
Breakfast, Lunch, Dinner
Day 19: Trek from Ghandruk to Kimche (1640m). Drive back to Pokhara.

After breakfast in Ghandruk, walk an easy downhill trail up to Kimche where a private vehicle will be waiting for you to drive back to Pokhara and drop you to your hotel.
Rest of the day will be free to do some activities on own. You can stroll around the lakeside and opt for few hours boating in the Phewa Lake. The Lakeside market is a great place for shopping. If you like, you can buy some token of memory from here to your home.
Hotel
Breakfast
Day 20: Drive from Pokhara to Kathmandu.

You will be picked up by a private vehicle after your breakfast for the drive back to Kathmandu. Following the same route of Prithivi Highway and enjoying the scenic vistas, you will reach Kathmandu in around 6 - 7 hours. You will be directly escorted to your hotel in Kathmandu. The evening is free for some last-minute shopping or relaxation.
Hotel
Breakfast
Day 21: Departure day.

You will be picked up from your hotel 3.5 hours prior to your international flight time by one of our office representatives to escort you to the TIA. Trip concludes !!
Breakfast
Commencing this trip
The trek starts with the drive from Kathmandu to Nadi Bazar, which is an almost seven-hour drive. You will enjoy your lunch at Besisahar before reaching Nadi.
Enjoying the scenic beauty of landscape, vegetation, and the Himalayas, you will explore the Manang area of Annapurna Circuit Trail. Depending on your time availability, this trip can be fully customized with the addition of a visit to Nar Phu Valley OR Tilicho Lake. Also, the trail can be shortened to end up at Jomsom catching a flight back to Pokhara or trek up to Tatopani and catch a jeep back to Pokhara.
The above trek is the full version of the Annapurna circuit trek without any extensions. Feel free to write to us requesting a customized version that meets your travel dates.
Best time to do this trip
Normally this trek is best to be commenced during the spring and autumn time in Nepal. These seasons have the best weather conditions for clear visibility and see different vegetations. But the area of Manang also lies in the rain shadow zone which makes this trip a good option to undertake during monsoon time too. However, having some extra days for Jomsom sector flight contingencies is strongly advised.
What is included?
3 nights accommodation in 3-star Kathmandu Hotel with Breakfast on twin sharing basis.
1-night accommodation in 3-star Pokhara Hotel with Breakfast on twin sharing basis.
16 nights accommodation in standard tea house during the trek on full board twin sharing basis (breakfast, lunch, and dinner with tea/ coffee)
2 International Airport transfers in private vehicle.
Kathmandu to Nadi Bazar and Pokhara to Kathmandu transfers in private vehicle.
ACAP and TIMS permit required for the trek.
Kimche - Pokhara transfer in private vehicle.
English speaking local expert guide and porter on the trek (a supporting Sherpa above 5 trekkers)
Equipment allowances, salary, and insurance for trekking staff.
Kitbags/ duffle bag for the trek.
First aid kit with basic supplies for staff.
All government taxes.
What is not included?
Single room supplement charges for city hotels.
Lunches and Dinners in Kathmandu and Pokhara.
Lunch during Pokhara to Kathmandu surface transfer.
Additional airport transfers besides mentioned in the 'included' section.
Soft Drinks, Cigarettes, and soft/hard beverages like Coke, Beer, etc.
Any sort of guided/ unguided city tours and transfers for the same.
Entrance fees for heritage sites, monasteries, and museums (if any).
Hot shower and hot drinking water during the trek.
Nepal entry visa fee.
International airfares.
Your personal trekking gears and equipment like the sleeping bag, trekking poles, down jackets, etc.
Personal nature expenses related to the phone, wifi, gadget charging, laundry, gratitude/ Tips, snack expenses, extra meals, etc.
Your insurance and emergency rescue evacuation if any.
Any items not mentioned in "Service included section"
Important points to be noted:
---
The mentioned trip price is per person price quoted for an open trek* based on 5 travelers group. The trip price will vary depending on the final size of the group. The trip price for a customized private trip arrangement may alter.
---
The Single Room Supplement charge will be USD 120.00 net for the traveler willing to use a single room for 4 nights stay in Kathmandu and Pokhara Hotel.
---
Single rooms will not be available in the tea houses during the trek due to the limited number of lodges on the trail.
---
Depending on time availability or budget, travelers can opt for either tourist bus transport or domestic flight transfer for Pokhara - Kathmandu transport on a revised trip price without affecting the actual trek departing date.
---
An assistant trek guide will be provided to the group above 5 travelers.
---
* Open trek refers to the trek opened for all interested travelers from around the world to join.
What does our clients say about this trip?
---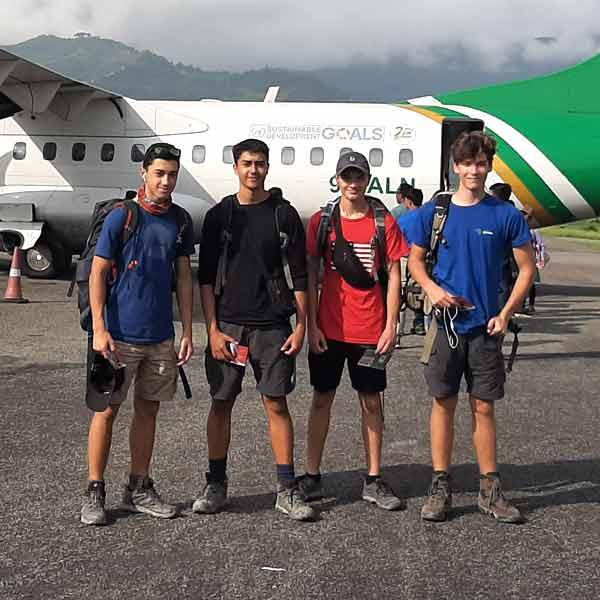 My Trip Experience
Sean O'Brien, Australia
18th July, 2019
This was my first trek and I can not be more pleased with my experience with Trek Guiders. During the trek (Thorung La Pass) the hospitality and friendliness of our guide made it an amazing experience to say the least. Although I experienced some altitude sickness problems my guide always helped me handle it and make it through. Overall it was a great experience that I would recommend for everyone.
Source: Trip Advisor
---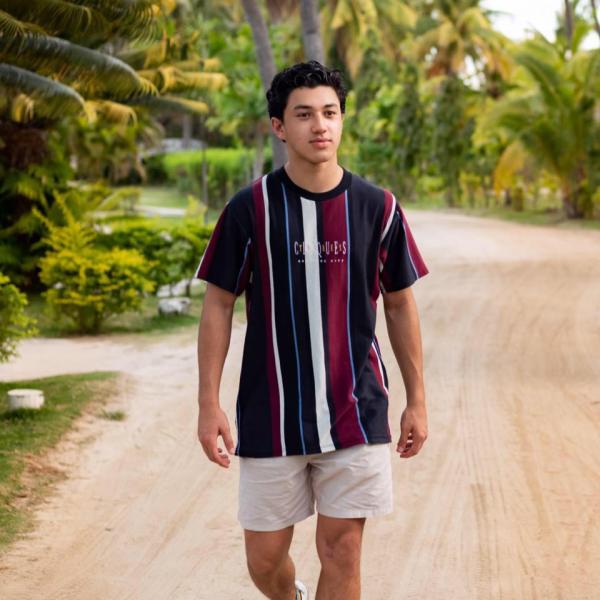 Annapurna Circuit
Lucas Lam, Australia
18th July, 2019
This holidays, I created a group with 3 other mates, hoping to complete the Annapurna Circuit Trek along the Thorung La Pass. Myself having done 3 treks before, I decided to do this trek with no parents, knowing we would be safe and in good hands. Our guide Lhakpa Chhetar Sherpa was really great and supportive in completing this trek although no parents. It was a very smooth trek with minor altitude sickness and was not too hard. Although doing this trek in July which is the off season, we still managed to enjoy ourselves and spot few outbreaks in the clouds, showing clear views of the Annapurna mountain range. Lhakpa was very experienced in his job as our guide, seeing as though he was guiding 4 teenagers. Pasang and Pemba, our porters also spoke very good English and were great along the trek. We enjoyed this trek thoroughly and would definitely reccomend this new company to anyone else wishing to trek in Nepal. I will definitely be joining them again for future treks in Nepal.
Lucas Lam
Source: Trip Advisor
---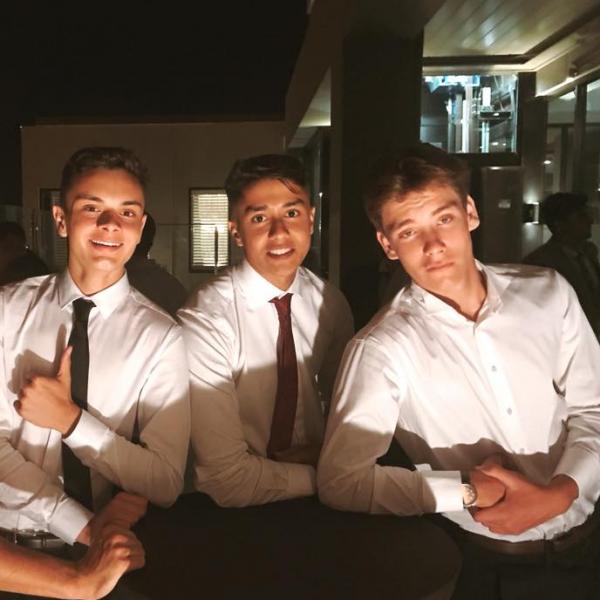 My trip experience in Nepal
Jude Lucas, Australia
18th July, 2019
I have done the Annapurna Circuit Trek during the school holidays with some friends. I received plenty of support whilst doing the trek from Lhakpa Sherpa and Prajwol. They worked fast and reliable, making desicions quickly when necessary. Such as when the flight was cancelled, Lhakpa organised a Jeep ride within 10 minutes. Any needs and questions I had were answered, like when I was not feeling 100%. Lhakpa is very experienced in his job, knowing all the passes and tracks.
---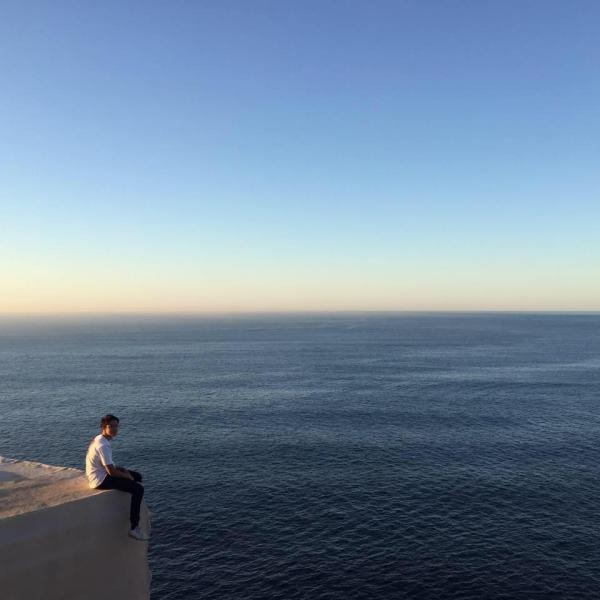 Annapurna circuit trek 2019
Kiran Phuyal, Australia
18th July, 2019
When choosing a company for my most recent trek through Thorung La pass it was an easy decision to choose trek guiders. Recommended to me by a close friend he gave a positive overview on the guides taking us. I can definitely say that these statements couldn't be more true. Whilst trekking through the Annapurna region we came across many setbacks due to the monsoon season, however, this was not an issue thanks to the amazing coordination of the people at trek guiders. The experience I had with trek guiders was incredible and am looking forward to using them again for future journeys.
Source: Trip Advisor
---