Langtang Valley & Gosaikunda Lake Trek
Trip Overview
Gosaikunda Lake is a Holy Lake located at an altitude of 4380m in Langtang National Park of Nepal. The Gosaikunda area has been described as a religious site where thousands of devotees visit to worship the Hindu Deities. Hindus believe the lake water to be holy having particular significance during Gangadashara and Janai Purnima Festival.
Highlights
Experience of Tamang and Sherpa culture of Langtang region.
Climb to Kyangjin Ri for great mountain views
Visit the holy Gosaikunda Lake located at an altitude of 4380m
Itinerary
---
Day 01: Arrival in Kathmandu

Arrival in Kathmandu at Tribhuvan International Airport where our representative meets you at the airport, transfer you to the hotel.
Hotel
Day 02: Permits preparation and trip briefing day.

Today you will have a free day in Kathmandu while your specialist will take time to arrange permits for your trek. You will have time to explore around the Kathmandu valley on your own or enjoy the cultural tour with an experienced tour guide arranged by Trek Guiders.
In the evening, you will be met by your specialist in your hotel lobby. S/he will introduce you to your guide for the trek and brief you shortly about your trek, things to do/ not to do, and any optional activities you may enjoy during the trip. You can ask any queries or share feelings with your specialist during the briefing.
Hotel
Breakfast
Day 03: Kathmandu to Syabru Besi [1400m]

From Kathmandu, it's approximately an 8 -hours scenic drive to Syabru Besi. After driving for 130 km, you will approach an untouched village on the bank of the Trishuli river. Enjoying the great views of the Himalayas, including the Annapurnas, Manaslu, Ganesh Himal and the peaks of the Langtang region, stay overnight at Syabrubesi.
Tea House
Breakfast, Lunch, Dinner
Day 04: Trek from Syabru Besi to Lama Hotel [2748m]

After your first breakfast at Syabrubesi, you will start walking the main road, soon reaching Ghopcha Khola from where the real trek to Langtang begins. The trail starts opening up the spectacular views of well cultivated fields and dense forest with a variety of plant species like oaks, maple, alder, and bamboo. You may get to see yellow-throated martin, wild boar, langur monkeys, red panda, and Himalayan black bear en route.
Passing by several small tea shops, the trail cuts across a stream and bridge. Continue ascending steeply along the trail until you come across a steel suspension bridge at 2000 meters. The route further crosses to the north bank of the Langtang Khola amid the spectacular vistas of cascading waterfalls and opens into the scrub oak forest. On reaching 2748 meters, you will arrive at Lama Hotel where the trek would get concluded for the day.
Tea House
Breakfast, Lunch, Dinner
Day 05: Trek from Lama hotel to Mundu (3,550 m. / 11,646 ft.)

On today's trail, you will continue ascending from Lama hotel through the forest enjoying the mountain landscape and waterfalls. An occasional glimpse of Langtang Lirung will drag your attention instantly making you search for your camera. The trail continues to climb up as the valley starts widening. You will pass through few temporary settlements used by the herders to graze their livestock in the high pasture land.
Continue your walk passing through a Buddhist Monastery to the Langtang Village which was totally wiped out during the devastating earthquake of 2015. It's a history now that there was a beautiful village with lots of local inhabitants running tea houses for visitors in this area. Spare a thought for all those spirits who lost their lives here and think that your trip will help the survivors to lead their living in a normal way.
Walking further for half an hour, you will reach Mundu for overnight.
Tea House
Breakfast, Lunch, Dinner
Day 06: Trek from Mundu to Kyangjin Gompa (3,800 m. / 12,467 ft.)

From Mundu, the trail to Kyangjin Gompa passes through water mills, prayer wheels, chortens, and by the largest Mani wall in Nepal made from the stone with prayers written on them. Kyangjin Gompa is a principal monastery of this region. You can spend your rest of the afternoon exploring the Buddhist shrines, amazing mountain views and possibly hike up to Langshisha Kharka to enjoy some great views from a different angle.
Tea House
Breakfast, Lunch, Dinner
Day 07: Restday at Kyanjin Gompa. Day climb to Kyanjin Ri (4770m)

Today is an opportunity for you to have some rest and explore some great viewpoints in the Langtang region. After having breakfast, you can visit the monastery and the cheese factory if you did not get a chance to step in the previous day.
It's suggested to hike to Kyangjin Ri, located behind the village, for 360-degree panoramic views of the Langtang peaks. Better to start off early morning for clear views as clouds might build up in the afternoon blocking the majestic views of the peaks.
Tea House
Breakfast, Lunch, Dinner
Day 08: Trek from Kyanjin Gompa to Lama hotel.

After breakfast in Kyangjin, you will be retracing the same route in which you walked up the valley. The descent will be faster than the ascent. Hence, you can expect to reach to Lama Hotel in a single day. Following the Langtang River to Mundu village and walking litter further, you can have lunch at Ghoda Tabela. After lunch, continue the steep descent to Lama Hotel.
Tea House
Breakfast, Lunch, Dinner
Day 09: Trek from Lama Hotel to Thulo Syabru [2130m]

From Lama Hotel, you hit the trails back to Thulo Syabru starting with the trail towards the Rimche village at first. Descending to the bank of Langtang River, continue an easy trail until Bamboo and then ascend again to the Landslide lodge. The trail to Thulo Syabru begins from here.
Tea House
Breakfast, Lunch, Dinner
Day 10: Trek Thulo Syabru to Sing Gompa [3254m]

Today is the short trek to Sing Gompa from Thulo Syabru passing through forests of oak, firs, and rhododendrons. The trail leads through small valley and lush forests until you reach a final ridge at 3650m. Sing Gompa is about 100m along the trail to the left. Sing Gompa is the main attraction at Chandan Bari, which also homes to a number of hotels and a small cheese factory. A great place to hang around and spend the night.
Tea House
Breakfast, Lunch, Dinner
Day 11: Trek from Sing Gompa to Gosainkunda [4336m]

From Sing Gompa, you climb a ridge to meet up with the main Gosainkunda trail. The trail climbs steeply up to Laure Binayak. There is rich, moist mountain forests on the northern slopes and dry scrub vegetation on the south. As the trail ascends, there are fantastic views across Langtang valley to Langtang Lirung. To the west, there are compelling views of Himalchuli, Ganesh Himal and Manaslu.
Eventually, the trail descends from the ridge to the first of three lakes, Saraswati Kund. The second lake in the chain is named Bhairab Kund, and the third, Gosainkunda. This lake is largely sacred and a place of pilgrimage in the summer. The Gosainkunda (Holy Shiva's lake) is a high altitude lake. According to the Hindu mythology, Shiva himself created this high altitude lake to obtain water to quench his thirst after swallowing the poison that was created from churning of the ocean.
Tea House
Breakfast, Lunch, Dinner
Day 12: Trek from Gosainkunda to Ghopte [3430m]

In the morning, take some time to walk around the lake's shore. After breakfast, start moving ahead for your next destination towards Ghopte.
You will pass numerous other lakes named Barda Kunda, Ganesh Kunda, Surya Kunda, and many more before passing through Gosaikunda pass. Afterwards, the trail is usually downward up to Phedi and then the trail goes uphill and downhill to Ghopte.
Tea House
Breakfast, Lunch, Dinner
Day 13: Trek from Ghopte to Magengoth [3150m]

After enjoying our morning breakfast, we head for a journey to Magengoth. The trail to at the head of Tadi Khola is steep ups and down although it may look short. On the way from Tharepati, you can enjoy the views of the peaks of the Rolwaling and the western Khumbu region. From Tharepati, you start descending to Magengoth for overnight.
Tea House
Breakfast, Lunch, Dinner
Day 14: Trek from Magengoth to Gul Bhanjyang [2130m]

After breakfast, continue walking through the cool lush forest until you reach the terraced fields and meadows of Kutumsang village (2470m). After walking few more hours, you will reach the small village of Gul Bhanjyang.
Tea House
Breakfast, Lunch, Dinner
Day 15 : Trek from Gul Bhanjyang to Chisopani [2300m]

From Gul Bhanjyang, it is an easy climb to cross a pass at 2470m before descending to Pati Bhanjyang, a large Tamang village. From here it is a 2-hour climb to Chisopani. A short distance above Chisopani is a high knoll which is known as Chisopani Danda, where there is a temple. You will have the splendid mountain views from here. The panorama spreads from the mountains south of Everest to the Manaslu range.
Tea House
Breakfast, Lunch, Dinner
Day 16: Trek from Chisopani to Sundarijal. Drive back to Kathmandu

From here there are magnificent views, from Annapurna in the west to Ganesh Himal and Numbur in the east. This ridge marks the northern rim of the Kathmandu Valley. Just after Chisopani, there is an entrance to Shivapuri watershed and wildlife reserve. The trail goes through the reserve, moving up to the hill and down to Mulkharka, from where you can already see Kathmandu. From Mulkharka, you will descend on endless stairs to the exit from the reserve and From Sundarijal we take a 1-hour drive to Kathmandu.
Hotel
Breakfast, Lunch
Day 17: Depart Kathmandu.

You will be picked up from your hotel 3.5 hours prior to your international flight time by one of our office representatives to escort you to the TIA. Trip concludes !!
Breakfast
Commencing this trip
The trek to Gosaikunda combines the trail of Langtang Valley starting from Syabrubesi. The trail passes through green rich vegetation of the Langtang National Park with majestic views of scenic mountains around. The Lake is the main point of attraction in this trip. You will be returning back to Kathmandu via Sundarijal, a small town nearby Kathmandu.
Best time to do this trip
For the best weather and great walking condition, the best time to commence this trip would be on March, April, and May for Spring and October/ November for Autumn. It's not recommended to do this trip in Summer due to the risk of landslides on the way which will cause road blockage ruining the trip. And there will be huge piles of snow during winter making it difficult to walk and due to less traffic of the trekkers, the tea houses are also likely to be closed. Best to plan this trip on above recommended months to make the most out of it.
What is included?
3 nights accommodation in Kathmandu with breakfast on twin sharing basis.
13 nights accommodation in standard tea houses during the trek on a full board twin sharing basis (Breakfast, Lunch, and dinner with tea/coffee).
Experienced English speaking trek guide and porter/s for the trek (1 porter assigned for 2 travelers).
Kathmandu to Syabrubesi and Sundarijal to Kathmandu transfers in a private vehicle.
2 International Airport transfers in a private vehicle.
All required trek permit fees and Langtang National Park permit fees.
Equipment allowances, salary, and insurance for the trekking staff.
Kit bags/duffle bags for the trek (size 55L).
A first aid kit with basic supplies.
All government taxes.
What is not included?
Single room supplement charges during Hotel stay in Kathmandu.
Lunches and Dinners in Kathmandu.
Soft Drinks and Alcoholic beverages like Coke, Beer, etc. and cigarettes.
Any sort of guided/ unguided city tours and transfers for the same.
Entrance fees for monasteries and museums (if any).
Nepal entry visa fee.
International airfares.
Hot shower and hot drinking water during the trek.
Your personal trekking gears and equipment like the sleeping bag, trekking poles, down jackets, etc.
Personal nature expenses related to the phone, wifi, gadget charging, laundry, gratitude/ Tips, snacks expenses, extra meals, tea, and coffees, etc.
Your travel insurance and emergency rescue evacuation if any.
Any activities or services not mentioned in "Service included section"
Important points to be noted:
---
The mentioned trip price is per person price quoted for an open trek* based on 5 travelers group. The trip price will vary depending on the final size of the group. The trip price for a private trip arrangement may alter.
---
The Single Room Supplement charge will be USD 90.00 net for the traveler willing to use a single room for 3 nights stay in Kathmandu Hotel.
---
Single rooms will not be available in the tea houses during the trek due to the limited number of lodges on the trail.
---
An assistant trek guide will be provided to the group above 5 travelers.
---
* Open trek refers to the trek opened for all interested travelers from around the world to join.
What does our clients say about this trip?
---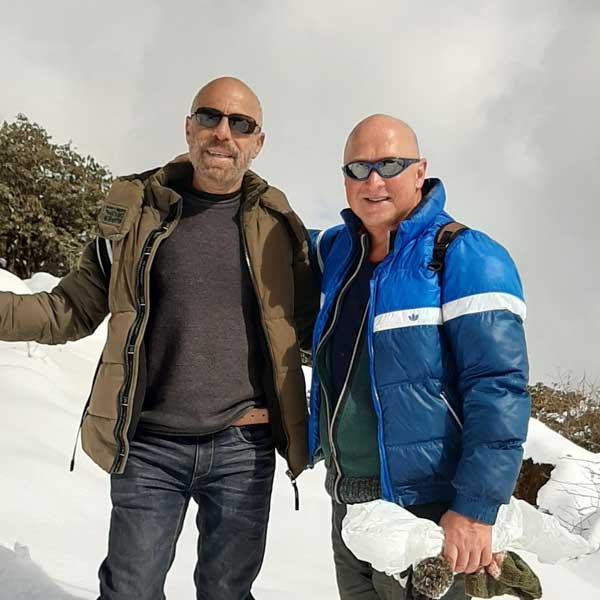 Very Nice Adventure.
Ivanildo Lins, The Nederlands
24th December, 2019
It was a very nice time with a good and professional guide. We have seen a lot of the Himalayan landscape. Unforgettable! Foram belos dias na companhia de um bom e pofissional guia. Vimos muito da paissagem do Himalaia. Inesquessível!
---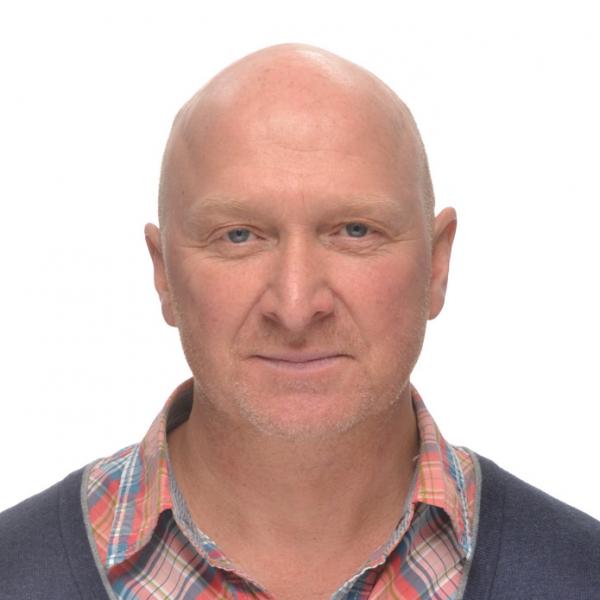 Fantastic Trekking...
Bob Boelema, The Nederlands
31st December, 2019
From 3-17 December we did a 14 days trekking to Langtang and Goisakunda lake, organized by Trek Guiders. Lhakpa, the guide, and Tara, the porter, were great, very reliable and did everything possible to make our trekking comfortable. They also provided very comprehensive information before the trekking so we were well prepared. It was a lifetime experience to see the mountains, enjoy the landscape and feel the local hospitality. Would definitely recommend this to my friends and book again in future.
Source : Trip Advisor
---