Everest Base Camp
Trip Overview
Everest Base Camp trek is one of the most popular classic treks of Nepal which takes you up to the base of Mount Everest, a dream of most of the enthusiastic travelers from around the world. This trip is most popular for highly amazing views of mountains including the tallest peak of the world, experiencing hospitable Sherpa Culture and for visit to hundreds of years old monasteries on the trail.
Highlights
Great views of Mt. Everest, Mt. Lhotse, Mt. Ama Dablam, Mt. Thamserku, and Mt. Pumori
Visit local Sherpas and experience their authentic culture & food
Day trip to Everest Base Camp and morning visit to Kalapatthar for amazing views
Visit numerous monasteries including the biggest and oldest monastery of the region, Tengboche Monastery
Itinerary
---
Day 01: Arrival in Kathmandu.

Welcome to Kathmandu. You will be received by one of our office representatives at the TIA exit section and escort you to your hotel afterward.
Depending on your arrival time, you will have the chance to stroll around the places nearby your hotel on your own.
Hotel
Day 02: Permits preparation and trip briefing day.

Today you will have a free day in Kathmandu while your specialist will take time to arrange permits for your trek. You will have time to explore around the Kathmandu valley on your own or enjoy the cultural tour with an experienced tour guide arranged by Trek Guiders.
In the evening, you will be met by your specialist in your hotel lobby. S/he will introduce you to your guide for the trek and brief you shortly about your trek, things to do/ not to do, and any optional activities you may enjoy during the trip. You can ask any queries or share feelings with your specialist during the briefing.
Hotel
Breakfast
Day 03: Fly from Kathmandu to Lukla (2800m). Trek to Phakding (2652m)

You will be picked up by your guide 1.5 hours prior to your flight time to make sure you will reach the domestic airport on time. Make sure you already have your breakfast by the time your guide reach your hotel lobby.
After a scenic 35 minutes flight to Lukla, your guide will arrange local porters there to help you with your luggage throughout the trip. Today is the first day of the trek. So, intentionally you will be having a short trek today to get used to the altitude. You will be descending to Chaurikharka first and then head up the Dudh Koshi Valley to Phakding where you will be staying overnight.
Tea House
Breakfast, Lunch, Dinner
Day 04: Trek from Phakding to Namche (3440m)

After breakfast in Phakding, you will continue north following the Dudh Koshi River towards Monjo and Jorsale. From here you will enter the Sagarmatha National Park area. Here your guide will complete the check-post work whereas you can enjoy some time clicking pictures. After lunch here, you will get to cross two rivers viz. Imja River and Nangpo Tsangpo (Bhote Koshi) River followed by a steep climb to Namche Bazaar.
Namche Bazaar is the main village in Khumbu area and is renowned for a central market area of this region. It is an important trading centre with a weekly Saturday market locally known as "Haat Bazaar".
Tea House
Breakfast, Lunch, Dinner
Day 05: Restday in Namche.

Today is the first acclimatization day of your trek. So, you can rest and relax in your lodge. Optionally, you can choose to hike to Kunde Hospital set up by Sir Edmund Hillary in 1966 A.D in Kunde Village located at an altitude of 3840m. This hospital serves approximately 8000 people of Khumbu area and carries significant importance in this area.
Or to speed up the acclimatization process, you can hike for an hour to reach Hotel Everest View, located in Khumjung village at an altitude of 3880m. This place is quite popular for a great view of Mt. Everest, Mt. Ama Dablam, and Mt. Lhotse. If you have time, you can also visit the Sherpa Culture Museum which in houses traditional Sherpa household, old artefacts, and everyday objects. It is the perfect place to get a sense of Sherpa life through the ages.
Tea House
Breakfast, Lunch, Dinner
Day 06: Trek from Namche to Tengboche (3867m)

After breakfast in Namche, you will follow the trail to the side of the valley, high above the Dudh Koshi. From here, you will start getting amazing views of the Khumbu peaks viz. Mt. Everest, Lhotse, Nuptse, and Ama Dablam. Passing through several small villages and tea shops, you will descend to a bridge over the river at Phunki Tenga where you can have lunch. It's good to have adequate rest and collect your energy for a steep climb to Tengboche. No matter how much you get tired of the trail, the beautiful sights of Rhododendron, beautiful birds and superb Himalayas views will make you forget your tiredness in a matter of seconds.
Tea House
Breakfast, Lunch, Dinner
Day 07: Trek from Tengboche to Dingboche (4360m)

Wake up early morning to explore the Tengboche Monastery and the places around. The monastery at Tengboche looks even more spectacular in the morning with mountains at its back.
Continuing to reach Pangboche, choose the upper trail for better views. You will pass through several Chortens, Mani Walls and small villages. Stop by at the place which offers delicious food with a fantastic close view of Mt. Ama Dablam. After a few rest time, you will walk the eastward trail beneath the towering north face of Mt. Ama Dablam. From here you will enter the Imja Valley walking a fairly moderate trail. The valley gradually unfolds as you descend into the Lobuche River and begin the last and steepest climb to the day leading up to Dingboche. After reaching Dingboche, you will see the beautiful array of fields enclosed by stone walls to protect barley, buckwheat, and potato from the cold winds and grazing animals.
Tea House
Breakfast, Lunch, Dinner
Day 08: Rest day in Dingboche.

This is going to be the second acclimatization day of your trip. Enjoy your refreshing breakfast admiring the fantastic Ama Dablam to the south.
For ideal acclimatization, climb the ridge on the north behind the village for a better view of Mt. Ama Dablam, Mt. Makalu and Mt. Cho Oyu, three of the six highest peaks. While on the west you will see the towering peaks of Cholatse and Taboche. Northwest direction will also show an array of peaks rising at the head of the Khumbu Khola Valley.
Rest of the day, you can stroll around the Dingboche village clicking some nice pictures of surroundings.
Tea House
Breakfast, Lunch, Dinner
Day 09: Trek from Dingboche to Lobuche (4930m)

Continue today's walk up the wide valley beneath the majestic peaks of Cholatse and Tawache on the left. Turning right, you will take a steep climb towards the foot of the Khumbu Glacier.
Enjoy a nice lunch at the tea house of Duglha and have some rest. From here, the trail zigzags up through the boulders of the glacier's terminal moraine. You will see many stone cairns at the top which is built as memorials to the Sherpas who died while climbing Mt. Everest. The path climbs gently along the glacier afterward, eventually reaching the cluster houses at Lobuche.
Tea House
Breakfast, Lunch, Dinner
Day 10: Trek from Lobuche to Ghorakshep (5170m). Hike upto Everest Base Camp (5357m)

Today is an important day which will take you to the main destination of the trip.
The first section of the trail from Lobuche follows the narrow gap between the glacial moraine and the mountain walls. Take some time to detour to the edge of moraine to look over the Khumbu glacier. Through a windy and rocky path with the wonderful view of Mt. Pumori, Nuptse, and other magnificent peaks, you will reach Gorakshep. Gorakshep is the location of the original Everest Base Camp with the new camp being further up the valley. Have lunch here with some rest.
After lunch, here comes the main highlight of the day, an adventure to the Everest Base Camp. The trail passes through over rocky dunes and moraine and streams. The Base Camp area provides an opportunity to experience the freezing and harsh conditions that are just a beginning for the Mountaineers going for Everest expedition. In Everest Base Camp the climbers gather for summiting Everest during the high expedition season. You will explore base camp and its surroundings glacier for a while and return back to Gorakshep.
Tea House
Breakfast, Lunch, Dinner
Day 11: Trek to Lobuche. Sunrise from Kala Patthar (5554m)

Yet another big day of the trip. You will need to wake up early morning today to meet the spectacular Sunrise View from Kalapatthar today.
Mornings are usually sparkling and clear and this is the best time to climb the Kalapathar for great mountain views. You will be rewarded with the 360-degree dramatic panoramic views of Mt Everest and surrounding mountains like Mt. Pumori, Mt. Lingtren, Mt. Khumbetse, Mt. Nuptse, Mt. Lhotse, Mt. Ama Dablam, Mt. Thamserku along with many other peaks.
You will have an easy walk for about 2 hours to reach Lobuche. You will have more chances to enjoy the scenic vistas as you descend down towards Lobuche.
Day 12: Trek from Lobuche to Pangboche (3985m)

After breakfast, you will be walking mostly downhill today. Retracing your steps to Duglha and descending to Pheriche, you will reach The Himalayan Rescue Association, a trekker's aid post and worth a visit.
After lunch, you will cross the Khumbu Khola on a wooden suspension bridge and follow the Imja Khola to the village of Pangboche.
Tea House
Breakfast, Lunch, Dinner
Day 13: Trek from Pangboche to Namche (3440m)

Today, you continue to follow the river and, after crossing it, climb back up through birch and rhododendron forest to Tengboche. You will get to enjoy the peaks of Kongde, Tawache, Everest, Nuptse, Lhotse, Ama Dablam, Kantega and Thamserku once again on the trail. From Tengboche, you will descend to the bridge over the Dudh Kosi. At Phunki Tenga, you will get to see the water driven prayer wheels, before making your way back to Namche.
Tea House
Breakfast, Lunch, Dinner
Day 14: Trek from Namche to Lukla (2800m)

Today is the last day of your trekking day. You will cross several bridges over the fast flowing Dudh Koshi River. Following the same trail which you used before to climb up to Namche, you will reach Lukla in about 6 to 7 hours.
Tea House
Breakfast, Lunch, Dinner
Day 15: Fly from Lukla to Kathmandu.

Today is the return day from Lukla. Your guide will finish all the airport formalities while you are having breakfast at the lodge. The porters will manage your luggage to be transported from your lodge to the airport. Once the guide get news about your flight arrival at Lukla airport, you will be called to see how the airplane gets landed in the small strip of Lukla airport. Afterward, you will get to the airport to get into the plan for flight back to Kathmandu.
Upon reaching Kathmandu, you will be escorted to your hotel. After lunch, the day is free. You can opt to enjoy some scenic cultural tours or relax during the day.
Hotel
Breakfast
Day 16: Freeday in Kathmandu. Buffer day for return flight contingency.

Today is an extra day kept as a buffer day in case the flight back to Kathmandu gets disturbed due to any weather contingencies. However, if you succeeded in landing Kathmandu on the previous day, you can enjoy a short day tour or have some shopping in the market to purchase a token of memory from Nepal to your home.
Hotel
Breakfast
Day 17: Departure day.

You will be picked up from your hotel 3.5 hours before your international flight time by one of our office representatives to escort you to the TIA. Trip concludes !!
Breakfast
Commencing this trip
Normally, the majority of the trekkers start their trek from Lukla (2800m), which is the starting point for most of the trekking in the Everest region. Lukla is accessible by a short half an hour flight from Kathmandu which is normally operated in small aircraft, capable of carrying normally 15-17 passengers at a time. However, if you have time and are looking for a challenge, you can start trek from lower Solukhumbu area, Phaplu, which gives a chance to experience the local culture of Lower Solukhumbu inhabitants. Phaplu can either be accessed via flight or drive (depending on road condition).
Best time to do this trip
Everest region can be visited year-round but the most recommended time to visit for the trek will be between March to May for spring and Mid-September to Mid-December for autumn. Other months can have a high possibility of the flight getting delayed by uncertain days or canceled due to bad weather condition in Lukla which is frequently faced during off-season time.
If you want to experience a pleasant weather with a good chance to catch a glimpse of Everest and other Himalayan giants, springtime is the best time to go. As this trek is the dream trip of most of the travelers from around the world, expect to face a bit crowd during the peak season time.
What is included?
4 nights accommodation in Kathmandu with breakfast on twin sharing basis.
12 nights accommodation in standard tea house during the trek on a full board twin sharing basis (Breakfast, Lunch, and dinner with tea/coffee).
Experienced English speaking trek guide and porter/s for the trek (1 porter assigned for 2 travelers).
Kathmandu to Lukla and return airfares.
Trek Guide's airfares.
4 International and domestic airport transfers in a private vehicle.
All permit fees required for the trek.
Equipment allowances, salary, and insurance for the trekking staff.
Kit bags/duffle bags for the trek (size 45/ 55L).
A first aid kit with basic supplies for staff.
All government taxes.
What is not included?
Single room supplement charges.
Lunches and Dinners in Kathmandu.
Additional airport transfers besides mentioned in the 'included' section.
Soft Drinks and Alcoholic beverages like Coke, Beer, etc. and cigarettes.
Any sort of guided/ unguided city tours and transfers for the same.
Entrance fees for monasteries and museums (if any).
Nepal entry visa fee.
International airfares.
Hot shower and hot drinking water during the trek.
Your personal trekking gears and equipment like the sleeping bag, trekking poles, down jackets, etc.
Personal nature expenses related to the phone, wifi, gadget charging, laundry, gratitude/ Tips, snack expenses, extra meals, tea, and coffees, etc.
Your travel insurance and emergency rescue evacuation if any.
Any activities or services not mentioned in "Service included section"
Important points to be noted:
---
The mentioned trip price is per person price quoted for an open trek* based on 5 travelers group. The trip price will vary depending on the final size of the group. The trip price for a customized private trip arrangement may alter.
---
The Single Room Supplement charge will be USD 120.00 net for the traveler willing to use a single room for 4 nights stay in Kathmandu Hotel.
---
Single rooms will not be available in the tea houses during the trek due to the limited number of lodges on the trail.
---
An assistant trek guide will be provided to the group above 5 travelers.
---
Domestic airfares are subject to change without prior notice.
---
* Open trek refers to the trek opened for all interested travelers from around the world to join.
What does our clients say about this trip?
---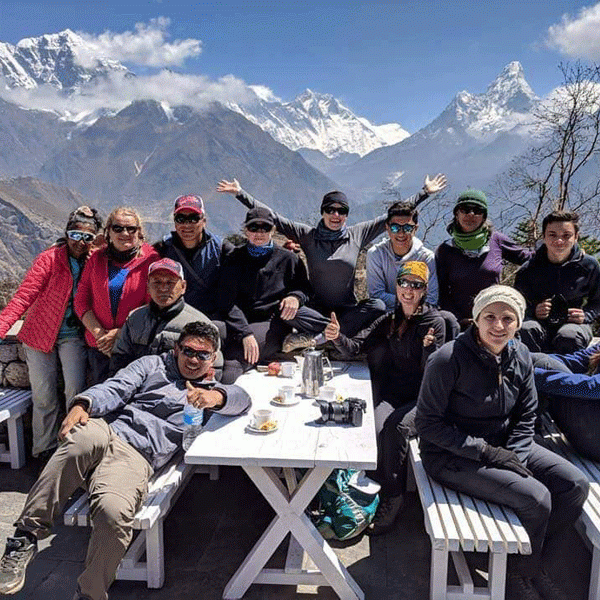 Everest Base Camp Trek 2018
Barbara Marie Leitner, Sydney, Australia
10th May, 2018
My first meet up with Lhakpa Sona was 3 years ago when I visited Nepal for the first time. Since then I have been on 3 more treks with him, including Lower Solu with Everest Panorama Trek in March/ April 2017, the Gokyo/Renjo La Pass Trek, in October 2017, and the Everest Base Camp Trek, in April 2018.
What makes every single trek experience so enjoyable and memorable is Lhakpa's outstanding commitment to personalized, flexible trip planning and organisation, combining Nepal's beautiful landscape with its rich cultural aspects in treks, and his outstanding quality care for all his clients, and team members. No matter is too small or big, and no age or physical ability a hurdle to a successful, great trek experience. I am delighted to finally be able to write a review on my trips and can highly recommend trekguiders.
Thank you for the amazing times, Lhakpa and your team at trekguiders, and I look forward to many more Nepal adventures with you in the future!
---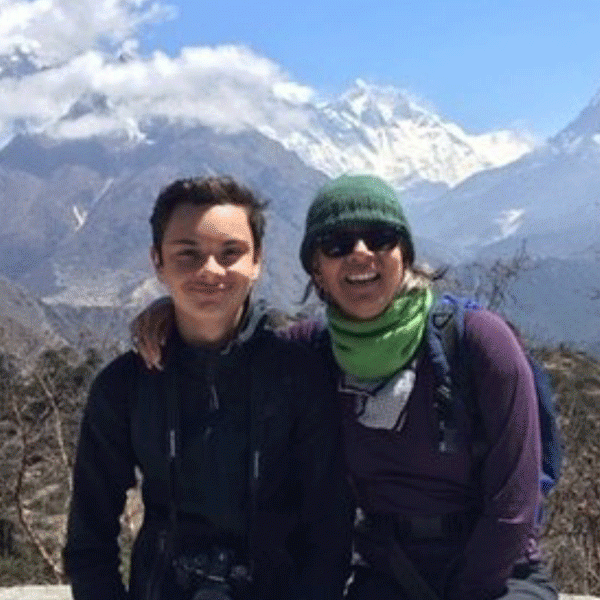 Everest Base Camp Trek April 2018
Karen Goes, Sydney, Australia
14th May, 2018
My 15 year old son and I did the Everest Base Camp trek in April 2018. We found the organisation of the trek ran smoothly. The guides were reassuring, knowledgeable, gracious and fun. We always felt that tour needs were paramount. Lakpa reported every evening, giving us all the information that we needed to know about trek conditions and preparation. This trek was so wonderful on many levels not the least because Nepal is such a beautiful country and the we were welcomed by all the local people that we were in contact with, but one of the most memorable parts of the trek was the wonderful guides and porters we walked with.
Source: Trip Advisor
---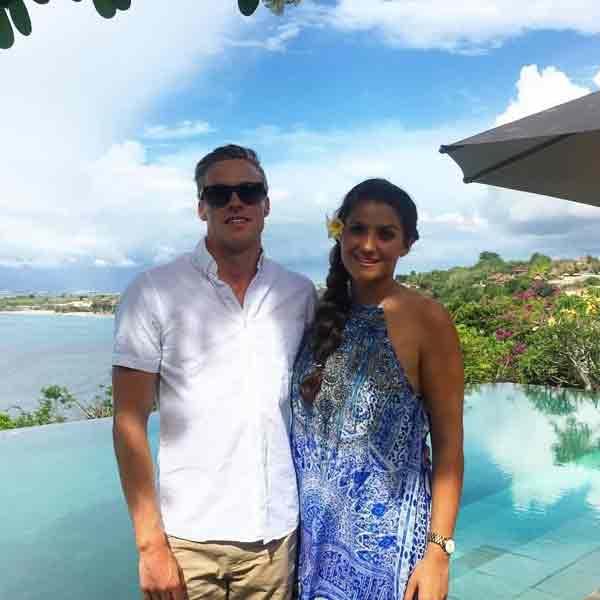 Experience of a lifetime
Bec Sarkies, Australia
20th March, 2019
When I decided to travel to Everest Base Camp with my best friend in 2018, I was initially apprehensive. However Lhakpa and the team were amazing at supporting us throughout the entire journey. They were incredibly patient, supportive and made the experience truly something special. Everything was well organised and we were well informed along the way. There were many laughs, singing and dancing throughout the tour despite how challenging it may have been. Nepal is a beautiful country and the people are absolutely lovely and friendly. The country is rich full of culture and tradition. I would recommend Trek Guiders to anyone considering travelling to this region...it's an experience I will never forget!
---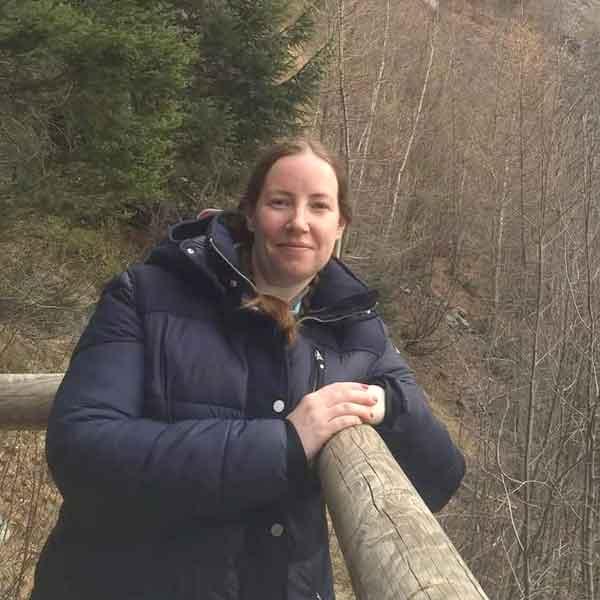 Amazing EBC Trip
Katherine , Australia
8th April, 2019
Hi, I had the most amazing trip April 2018, trekking to Everest Base Camp. I would have to say this was one of the best experiences of my life, not in least part to the exceptional guides. I was not a well seasoned trekker and had never being exposed to altitude before, yet the guides were able to make me feel confident and capable the whole way. We were very well cared for, with plenty of good food, lots of attention and encouragement and plenty of laughs, dancing and absolutely joyful times. These guides are very familiar with the trails and prepared us well each evening for our next days efforts. I look forward to trekking with this team again and would highly recommend them to anyone !
---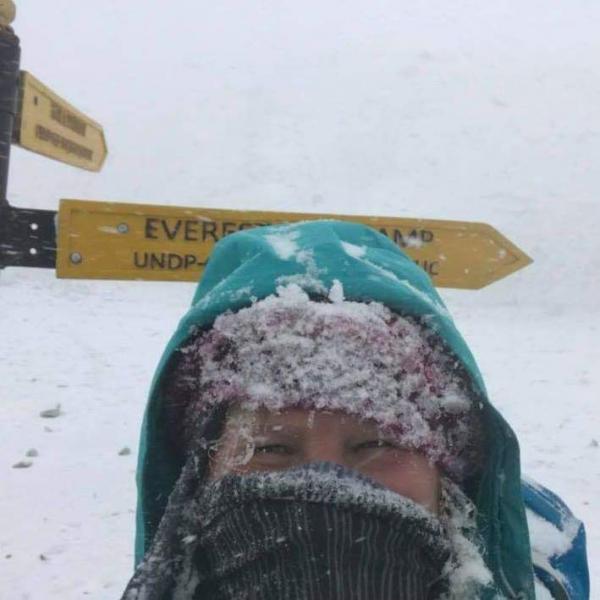 Everest Base Camp experience
Kirsti Crnjac, Australia
14th April, 2019
Namaste.
I had the most amazing trip in April 2018, trekking to Everest Base Camp! The trip was well organised by Trek Guiders, (Lhakpa and his amazing team) from beginning to the end. I loved the fact that the whole team was local people, who were able to share their knowledge and love about their county. Nepal is such an amazing place with its traditions, people, culture and beauty! The support of the team was fantastic too.
I would highly recommend Trek Guiders to anyone who is interested in trekking in Himalayas! I would not go with anyone else!
Thank you!
---